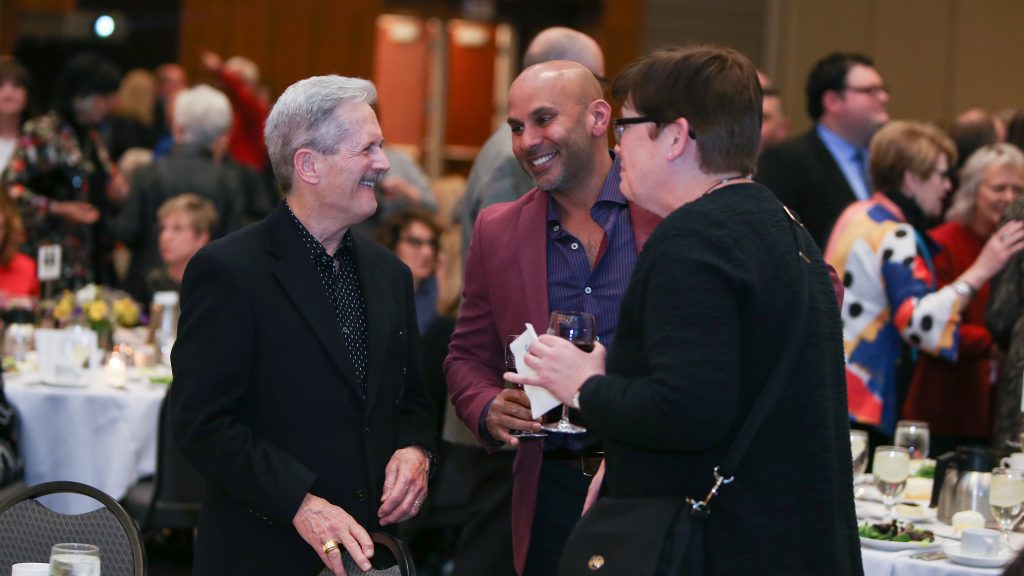 We are rooted in the Abrahamic traditions, and we are welcoming to all paths. We affirm the value of faith, religious tradition, and spiritual practice — without proselytizing and while inviting in those who are unaffiliated or practice no faith.
As a Tri-Faith partner, you foster trust, empathy, and justice — while dispelling division, discrimination, and hate. Our shared Partner Principles call each of us to be conscious and proactive with our values in a pluralistic society.
In partnering with Tri-Faith, you pledge to uphold these values-based principles:
Bridge-building 
We create spaces for encounters among diverse people who don't meet this way anywhere else. We learn and nurture new relationships by sharing stories. By sharing meals. By gardening together. By serving others, alongside local partners. Through conversation and celebration in gatherings large and small, in person and virtually, where all are welcome and where all can be their full selves.
We are Omaha and we are everywhere, beyond these local borders.
People-centered change
We respect each unique individual and each irreplaceable relationship. And we don't take trust for granted. We cultivate it one person, one relationship, at a time. We cultivate intentional experiences, rooted in empathy and authenticity. We provide safe spaces for conversation and connection, through these times of social distancing and beyond. We build new belonging.
We don't "treat people how we want to be treated." We treat people how they want to be treated.
Mutual accountability.
We honor the autonomy, beliefs, and practices of all individuals and organizations. We collaborate intentionally and courageously, modeling an inclusive society where differences are celebrated and commonalities are built upon.
Our Partners will protect human rights and champion freedom of religion or belief by:
Enabling people of all faiths and none to live together, learn from each other, and be treated equally.
Fostering trust, empathy, and justice — while dispelling division, discrimination, and hate.
Promoting a religiously inclusive culture of belonging where individuals are encouraged to be authentic.
Cultivating community-centered relationships built on mutual accountability and cooperation toward justice
Increasing literacy on human rights and freedom of thought, conscience, and religion or belief as cornerstones of pluralism.
As you affirm these shared principles, we warmly welcome you to the Tri-Faith circle of partners.