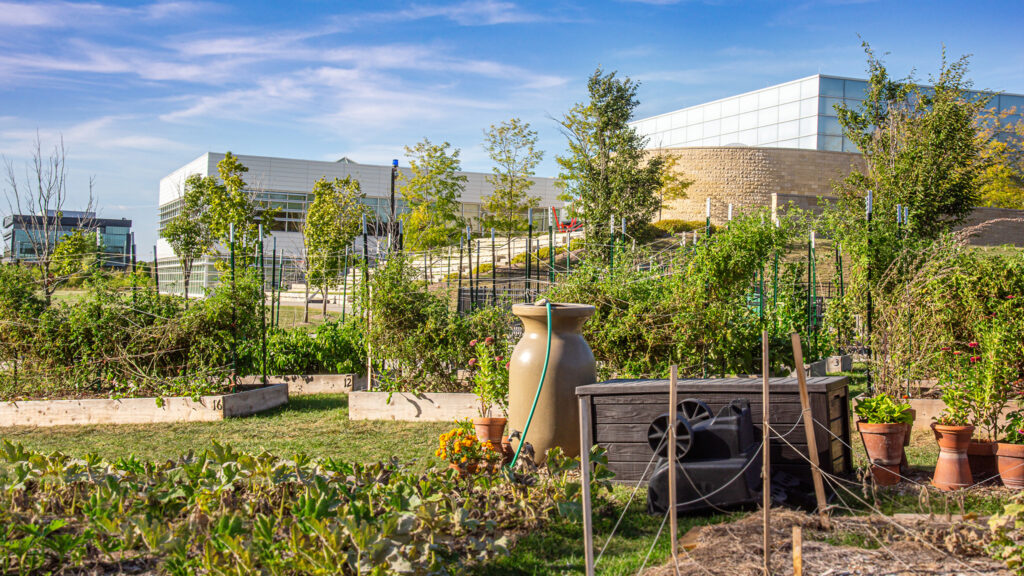 The Tri-Faith Garden and Orchard builds community partnerships, brings together religious "others," and serves our larger community by improving physical, mental, social, environmental, economic, and spiritual health.
The project reduces food insecurity for our neighbors by providing fresh vegetables and fruit for families who couldn't otherwise afford them. It also feeds hungry families by supplying fresh produce to the Countryside Community Church Community Cupboard, Intercultural Senior Center, Clair Memorial United Methodist Church food pantry, Benson Plant Rescue, and others.
For our volunteers and neighbors, gardening at Tri-Faith offers fresh air, outdoor exercise, and connection to others. Those who experience the garden together meet and learn about neighbors from different backgrounds, including people of all ages, races, cultures, and social classes. 
Together, they feel more personally invested where they live through the gardens, gaining a sense of shared ownership and cooperative spirit. At the same time, neighbors learn together about where food comes from and gain basic knowledge of environmental issues, work skills, and business principles.
For all who encounter this space, the gardens provide a peaceful retreat. And around the clock, the project restores our city by counteracting pollution with fresh oxygen.
The Tri-Faith Garden and Orchard is located behind Temple Israel, near the playground. We currently have eight raised garden beds full of different vegetables, along with a fledgling fruit orchard. The trees are small, but we are looking forward to the life, shade, and fruit they will soon provide.
Get dirty and dig in by signing up to volunteer! Email info@trifaith.org for details.
Tri-Faith is one of the few organizations I can think of that is truly breaking down walls and taking risks at this level, especially in today's society of base arguments and fear mongering about the other. That is a kind of faith I can get behind.