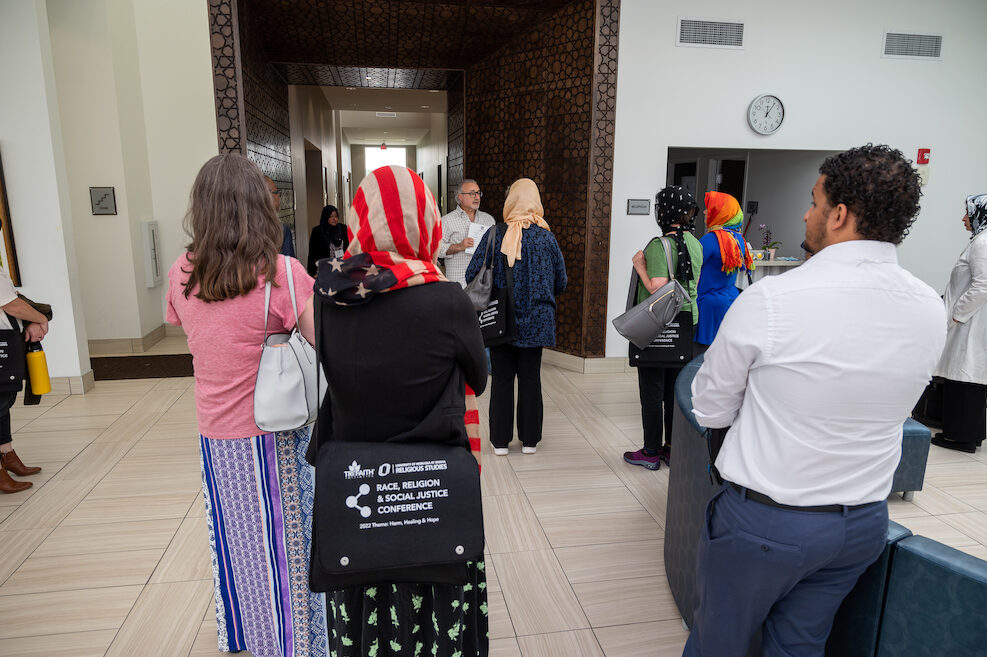 Tri-Faith's Race, Religion, and Social Justice project offers multi-disciplinary, cross-sector curriculum and training, culminating in the Race, Religion, & Social Justice Conference (RRSJ) in collaboration with the University of Nebraska, Omaha and its Religious Studies Department.
RRSJ amplifies the voices of marginalized people fighting for justice. It engages community members and congregations to better understand the relationships between religion, racial inequity, and social justice.
Our goals are to:
Annually invite people of various racial and religious backgrounds from a multi-sector audience to learn, share, and gather for a more inclusive future.

Increase the number of organizations trained in the intersection of race, religion, and social justice. 

Increase our number of strategic alliances and our depth of engagement with both Tri-Faith partner congregations and the larger community, focused on promoting social change.
RRSJ was born from Tri-Faith's commitment to human rights for all people. Our mission calls us to promote attitudes, beliefs, and behaviors that support equality, along with respect and non-violence. We believe that large-scale social change emerges from cooperation across sectors, rather than from isolated actions of individual organizations. 
RRSJ is a cornerstone of our work to reduce discrimination in all forms, to increase empathy and understanding, and to prevent violence through education and community-building.