Experience 3 Religions, 3 Traditions, 1 Community
Taste of Tri-Faith is your opportunity to experience a "taste" of the three faith communities that are living, learning, and growing together as neighbors on the Tri-Faith Commons: Temple Israel, Countryside Community Church, and American Muslim Institute.
All are welcome to attend this annual series of weekend worship services designed to help you learn, connect, and break bread in community.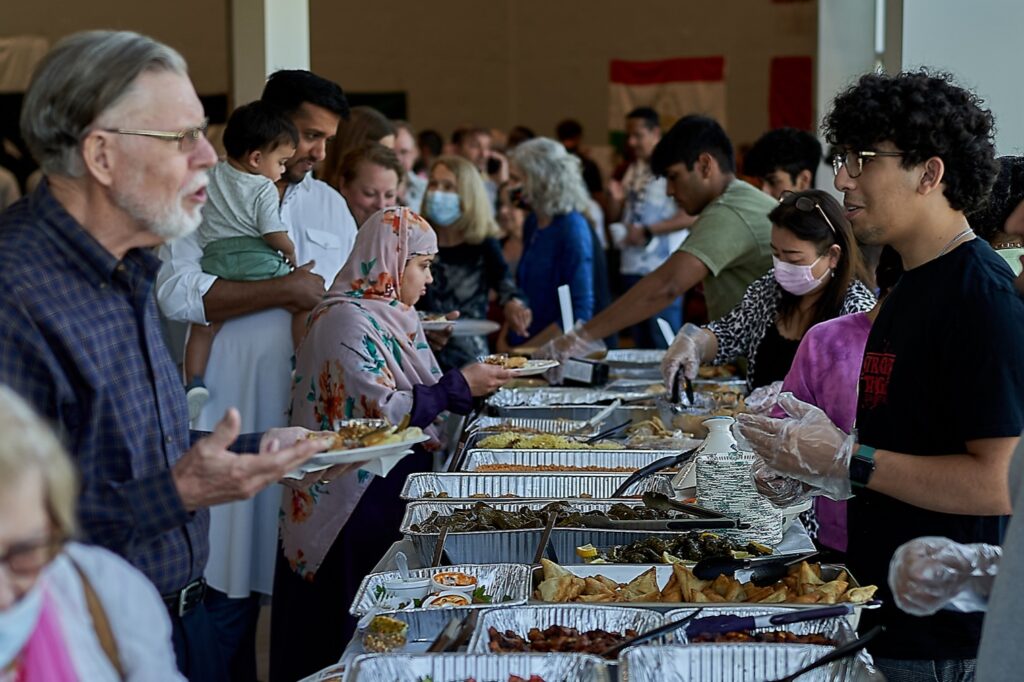 Our faith partners savor the opportunity to host the wider Tri-Faith community and share a slice of their religious identity and cultural pride!