Meet the people who make Tri-Faith Initiative work: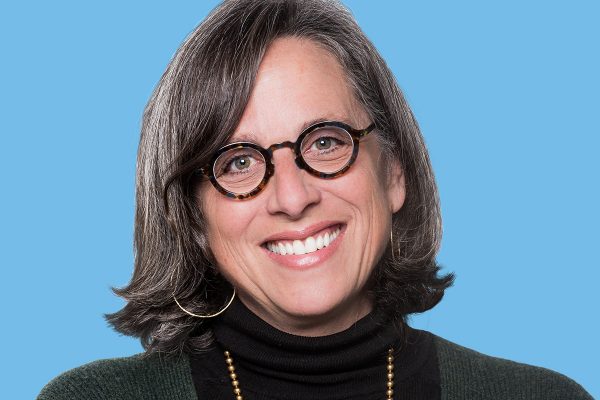 Executive Director & Co-Founder
Wendy Goldberg is a founding board member and the Executive Director of Tri-Faith Initiative.
For more than 15 years she has worked with clergy, lay leaders, social sector and nonprofit organizations, community leaders, and local educators to make interfaith cooperation a social norm. Wendy leads from her value of courageous living. She is deeply passionate about how we can understand ourselves and our neighbors better, adapting to meet the needs of our community.
A believer in Tri-Faith's audacious experiment — even when many said it could not be done — Wendy loves the work of meeting congregants, clergy, and local leaders to talk about the shifting religious landscape, religious pluralism, and how to grow an unprecedented interfaith initiative that transforms lives and communities. She leads Tri-Faith's vision and strategy and is a thought leader and regional advisor on:
Bridging differences
Shifting religious landscape
Religious pluralism
Cultivating inclusive environments.
Wendy is chair of the Greater Omaha Chamber of Commerce's Commitment to Opportunity, Diversity and Equity (CODE) Advisory Council, on the advisory board of The Journal of Interreligious Studies, the FBI Omaha Multi-Cultural Engagement Council, and a LeadDiversity and Racial Equity Institute's Racial Equity Workshop alum. 
Wendy is a 50 Over 50 honoree,  a nominee for the El-Hibri Foundation's Fearless Ally award, and a finalist in the Visionary category for Omaha's Inspire Award.
A fourth-generation Omahan, she served on Temple Israel's Board of Trustees for 10 years, including a two-year term as President of the congregation. She also served on the Temple Israel staff for seven years as Program Director, where she played a key role in communications, volunteer engagement, and the capital campaign for Temple Israel's transition to the Tri-Faith Commons.
Wendy earned a Master of Arts in Communication and a graduate certificate in Creative Writing at the University of Nebraska at Omaha and has served on the staff of Project Harmony.
Wendy and her husband David are parents to three adult children. She enjoys gardening, biking, and teaching yoga.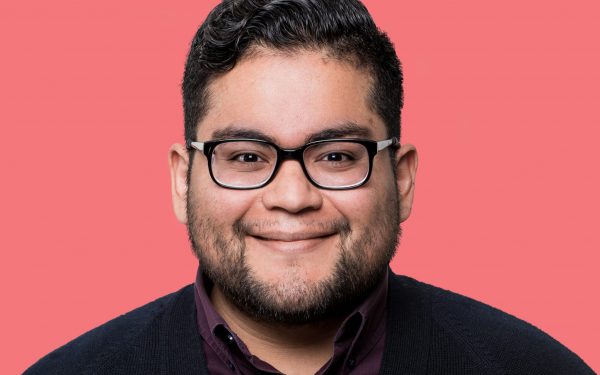 Vice President of Operations & Development
Erik Servellon has devoted his young career to serving his country and community and lives by his motto: "Continue to Serve." Erik strongly believes in a servant-leadership model of leadership.
Born in Los Angeles to then-undocumented Salvadoran parents, Erik is a 2nd generation Latinx-American who affectionately calls Omaha "home." Erik earned his Bachelor of Art in Political Science and Master of Public Administration from the University of Nebraska at Omaha. Two months after receiving this Master's, Erik deployed to Afghanistan as a Flight Medic Sergeant in the summer of 2016. A formative experience in many respects, this deployment taught Erik the value of human life and what it means to be a servant-leader.
Erik continues to serve: Sergeant with the Nebraska Army National Guard, Board Vice President for the Eastern Nebraska Community Action Partnership, President of the Metro Young Latino Professionals Association, Vice-Chair of the Nebraska Unity PAC, Vice-Chair of the Learning Community Foundation, and Board Member for OneWorld Community Health Centers.
Erik's military decorations include an Army Commendation Medal earned during a harrowing medevac mission in Afghanistan and the Humanitarian Service Medal earned conducting search and rescue in Houston, Texas, post-Hurricane Harvey. Erik is a 2018 alumnus of the New Leaders Council Institute and is active in the Omaha Chapter. Erik was honored as one of 2018's Ten Outstanding Young Omahans by the Omaha Jaycees and a 2019 Ten Outstanding Young American by Jaycees USA.
Erik's full-time role is serving as Vice President of Operations & Development for the Tri-Faith Initiative. In Erik's off-time, he likes to listen to books on Audible, ride his motorcycle, and play video games.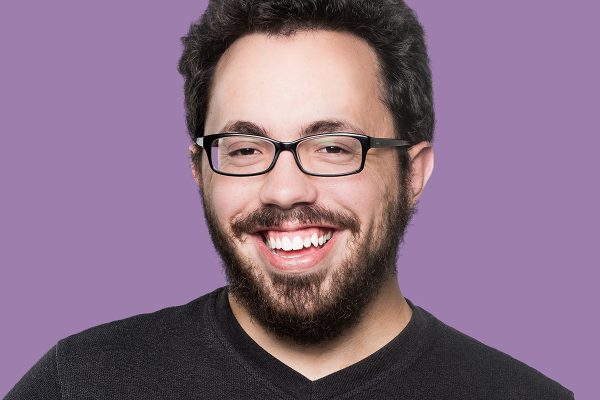 Vice President of Mission Advancement
Jeremy is an advisor, scholar, and thought leader on a variety of topics including:
Marginalized and New Religious Communities
Racism and Religion
Implementing practical strategies for DEI in the workplace and community
Interfaith Dialogue Welcoming the Unaffiliated
American Secularism's Relationship with Religion
Interfaith Understandings in the Abrahamic Scriptures
A Fremont, Nebraska native, Jeremy received his Bachelor of Science in Business Administration/Human Resources from Wayne State College. He then attended the University of Iowa, graduating with his Master of Arts in Religious Studies in 2018. A passionate advocate of the practical and theoretical applications of religious studies, Jeremy has taught various courses on modern religion, the Bible, and the Holocaust in academic settings.
As Vice President of Mission Advancement, Jeremy has led, taught, and developed a variety of educational programs and curricula. Jeremy also leads Religious Other Inclusion's workshops and training on inclusion in the workplace and schools, and supports university partnerships in a variety of capacities – including the Abrahamic Religions in Dialogue course offered at University of Nebraska at Omaha. Jeremy also teaches Abraham's Whiteboard and leads a wide variety of initiatives promoting better relationships and understanding across religious and nonreligious lines of difference.
Jeremy has received awards and fellowships for his leadership and social advocacy, including the Ron Holt Civic Engagement Award, the Newman Civic Fellowship, and multiple Future Business Leader of America Scholarships. Jeremy's Master's thesis focused on strategies to respond to the rise of white nationalism in American religions through case studies on Odinism.
As a full-time religion nerd, Jeremy is always finding new things to learn about, find relevance for, and share with the community. He loves religious diversity, BattleBots, his spouse, and pets.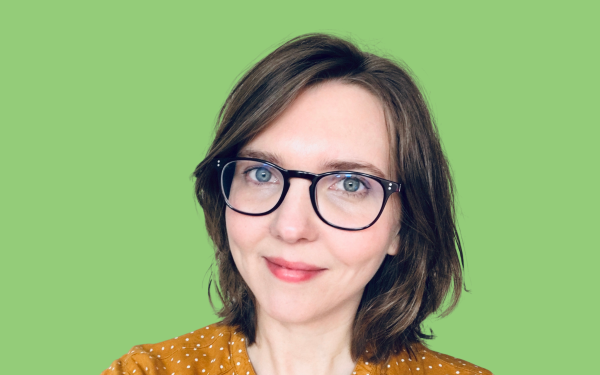 Mission Advancement Coordinator
Megan Griffiths joined Tri-Faith Initiative as the Mission Advancement Coordinator in October 2022. Her role is to coordinate and facilitate programming that furthers the mission of Tri-Faith.
Born and raised in Tulsa, Oklahoma, Megan received a Bachelor of Arts degree in Art History from the University of Tulsa and a Master of Letters in Museum and Gallery Studies from the University of St Andrews in Scotland. Megan moved to Omaha in 2008 to work for the Gerald Ford Conservation Center, where she was a founding member of History Nebraska's Diversity, Equity, Accessibility and Inclusion Committee. As a member of St Augustine of Canterbury Episcopal Church, Megan completed the four-year Education for Ministry program as well as the Episcopal Church's Sacred Ground race and reconciliation series.  After fourteen years at the Ford Center, she felt called to return to a more public-facing role that would foster her passion for diversity and inclusion work.  
As a life-long learner, Megan is an avid reader and trivia aficionado. She enjoys knitting, baking, and watching movies with her husband and daughter.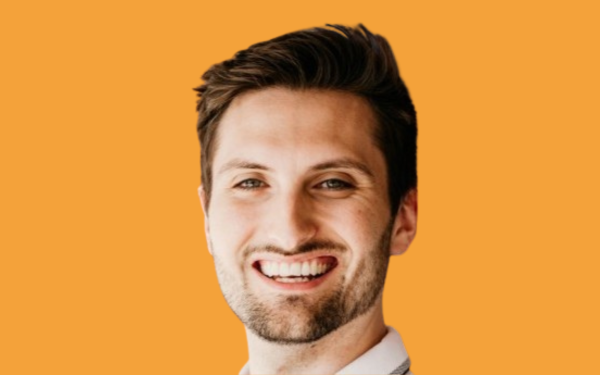 Corey Oldenhuis joined Tri-Faith Initiative in August 2022. As Communications Manager, Corey helps curate its social media presence, website, email newsletters, and other public-facing materials. Most importantly, he aims to capture and amplify the unique perspectives found on the Tri-Faith Commons to spread awareness of Tri-Faith Initiative's mission and resources. 
Corey graduated from the University of Nebraska-Lincoln in 2017 with a Bachelor of Journalism, and shortly thereafter relocated to Arizona to work as a general assignment reporter for publications serving Coconino and Yavapai counties. He then went on to work in Kirkland, Washington as a business and development reporter before moving back to Omaha, his hometown. Here, he made a career switch to B2B marketing, learning invaluable skills across various digital platforms. 
When he isn't working, Corey enjoys spending time with his significant other, Hannah — particularly, in the form of board games, movie nights, and nature walks. He's also an avid reader, devouring (or, at least, amassing) books on topics such as world history, religion, mysticism, anthropology, politics, and psychology. In especially creative moods, he'll play music, write poetry, or brainstorm story ideas with Hannah.  
Corey is proud to contribute to the Tri-Faith team, as he believes building empathy and actively including those on society's margins are essential to a more peaceful future. 
In addition to our staff, the success of Tri-Faith Initiative depends on the extraordinary commitment and efforts of a number of committed volunteers, clergy, lay leaders and the administrative staff of the three faith groups.