Meet the people who make Tri-Faith Initiative work: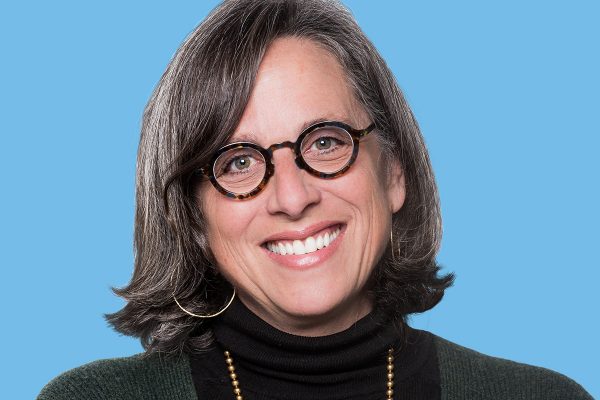 Wendy Goldberg is a founding board member and the Executive Director of Tri-Faith Initiative.
For more than 15 years she has worked with clergy, lay leaders, social sector and nonprofit organizations, community leaders, and local educators to make interfaith cooperation a social norm. Wendy leads from her value of courageous living. She is deeply passionate about how we can understand ourselves and our neighbors better, adapting to meet the needs of our community.
A believer in Tri-Faith's audacious experiment — even when many said it could not be done — Wendy loves the work of meeting congregants, clergy, and local leaders to talk about the shifting religious landscape, religious pluralism, and how to grow an unprecedented interfaith initiative that transforms lives and communities. She leads Tri-Faith's vision and strategy and is a thought leader and regional advisor on:
Bridging differences
Shifting religious landscape
Religious pluralism
Cultivating inclusive environments.
Wendy is chair of the Greater Omaha Chamber of Commerce's Commitment to Opportunity, Diversity and Equity (CODE) Advisory Council, a cohort participant in LeadDiversity, and is an alum of the Racial Equity Institute's Racial Equity Workshop.
A fourth-generation Omahan, she served on Temple Israel's Board of Trustees for 10 years, including a two-year term as President of the congregation. She also served on the Temple Israel staff for seven years as Program Director, where she played a key role in communications, volunteer engagement, and the capital campaign for Temple Israel's transition to the Tri-Faith Commons.
Wendy earned a Master of Arts in Communication and a graduate certificate in Creative Writing at the University of Nebraska at Omaha and has served on the staff of Project Harmony.
Wendy and her husband David are parents to three adult children. She enjoys gardening, biking, and teaching yoga.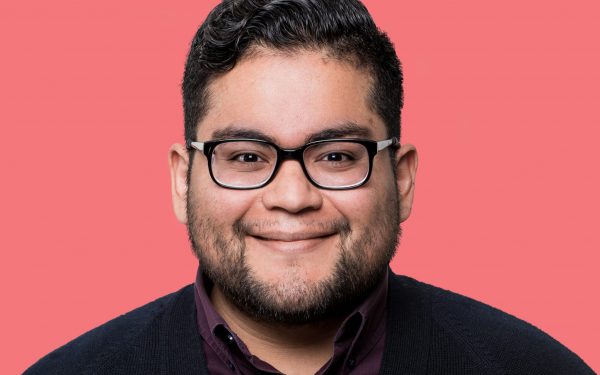 Erik Servellon has devoted his young career to serving his country and community and lives by his motto: "Continue to Serve." Erik strongly believes in a servant-leadership model of leadership.
Born in Los Angeles to then-undocumented Salvadoran parents, Erik is a 2nd generation Latinx-American who affectionately calls Omaha "home." Erik earned his Bachelor of Art in Political Science and Master of Public Administration from the University of Nebraska at Omaha. Two months after receiving this Master's, Erik deployed to Afghanistan as a Flight Medic Sergeant in the summer of 2016. A formative experience in many respects, this deployment taught Erik the value of human life and what it means to be a servant-leader.
Erik continues to serve: Sergeant with the Nebraska Army National Guard, Board Vice President for the Eastern Nebraska Community Action Partnership, President of the Metro Young Latino Professionals Association, Vice-Chair of the Nebraska Unity PAC, Vice-Chair of the Learning Community Foundation, and Board Member for OneWorld Community Health Centers.
Erik's military decorations include an Army Commendation Medal earned during a harrowing medevac mission in Afghanistan and the Humanitarian Service Medal earned conducting search and rescue in Houston, Texas, post-Hurricane Harvey. Erik is a 2018 alumnus of the New Leaders Council Institute and is active in the Omaha Chapter. Erik was honored as one of 2018's Ten Outstanding Young Omahans by the Omaha Jaycees and a 2019 Ten Outstanding Young American by Jaycees USA.
Erik's full-time role is serving as Deputy Director for the Tri-Faith Initiative, a 501(c)(3) non-profit focused on the intersectionality of faith in our identities and host the first-ever collocation of a synagogue, church, and mosque, on one campus. In Erik's off-time, he likes to listen to books on Audible, ride his motorcycle, and play video games.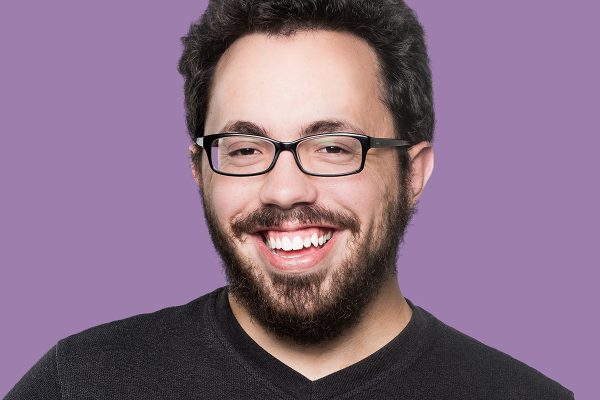 education & program director
Jeremy Fricke joined Tri-Faith Initiative in February 2019. A Fremont, Nebraska native, he received his Bachelor of Science in Business Administration/Human Resources from Wayne State College. Jeremy then attended the University of Iowa, graduating with his Master of Arts in Religious Studies in 2018. A passionate advocate of the practical applications of religious studies, Jeremy started Interfaith Action Group in Wayne, Nebraska, and promoted religious literacy at the University of Iowa by teaching and assisting in courses such as Modern Religion and Culture, the Bible and Film, and the Bible and the Holocaust.
As Education Director, Jeremy has led, taught, and developed a variety of educational programs and curricula. Jeremy also leads workshops and training on religious inclusion in the workplace and schools, and supports university partnerships in a variety of capacities – including the Abrahamic Religions in Dialogue course offered at University of Nebraska at Omaha. Jeremy also teaches Abraham's Whiteboard, a monthly program on a wide variety of religion-adjacent topics, and leads Making the Familiar Strange, a monthly discussion-centered program around shared stories from the Abrahamic scriptures.
Jeremy has received awards and fellowships for his leadership and social advocacy, including the Ron Holt Civic Engagement Award, the Newman Civic Fellowship, and multiple Future Business Leader of America Scholarships. His research interests focus on new religious movements, religion and political life, religion and economics, and combating white nationalism and fundamentalism. Jeremy's Master's thesis focused on strategies to respond to the rise of white nationalism in American religions through case studies on Odinism. Jeremy and his spouse love their pets, coffee, and the humanities.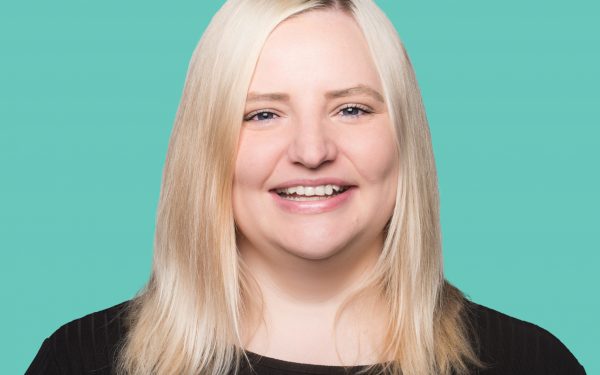 Sierra Salgado Pirigyi joined Tri-Faith Initiative in December 2019. As Communications Director, Sierra leads Tri-Faith's marketing efforts and online and print media presence. She also directs Tri-Faith's various storytelling projects.
Sierra received her Master of Arts in English-Rhetoric, Writing, and Digital Media Studies from Northern Arizona University in August 2020. She also holds a Bachelor of Arts in Spanish Language and Literature with Minors in Mass Communication and Chicano/Latino Studies from the University of Nebraska at Omaha.
Sierra began working in the nonprofit sector in 2007 as an Administrative Assistant for Project WISE in Denver, Colorado. In 2010, she began interning at Project Interfaith in Omaha, Nebraska, eventually becoming Program Coordinator. Sierra coordinated Project Interfaith's RavelUnravel.com, an interactive, online exploration of the tapestry of religious and spiritual identities that make up our communities, and the complexities of how we construct and deconstruct identity. The website housed more than 1,000 videos from diverse people across the country discussing their religious or spiritual identities, stereotypes, and how welcoming they found their communities to be. She also co-authored multiple RavelUnravel curriculum sets for high school and college-aged students, as well as for the general public.
Sierra also previously served at Urban Abbey, a coffee shop-bookstore-progressive United Methodist church in Downtown Omaha, Nebraska, as Community Engagement Coordinator, Director of Community Engagement, and Chief Operating Officer. She led progressive United Methodist campus ministry efforts at Creighton University and the University of Nebraska at Omaha, helping grow Urban Abbey's "Coffee Talks" Student Veteran Small Group and QueerFaith on Campus initiative. Sierra is a member of Urban Abbey and is proud to continue to serve her community and former workplace from within the congregation and as a volunteer.
Sierra is passionate about the intersections and complexity of identity, how these identities are formed, and how they shape our worldview and experience. She is proud to have dedicated her life to growing communities that are genuinely welcoming and inclusive for all. In her free time, Sierra reads, writes, gardens, and cooks. She particularly enjoys traveling and drinking craft beer with her husband, Roger, and their rescue Pit Bull, Ladybug.
Above all, she wants to hear your story.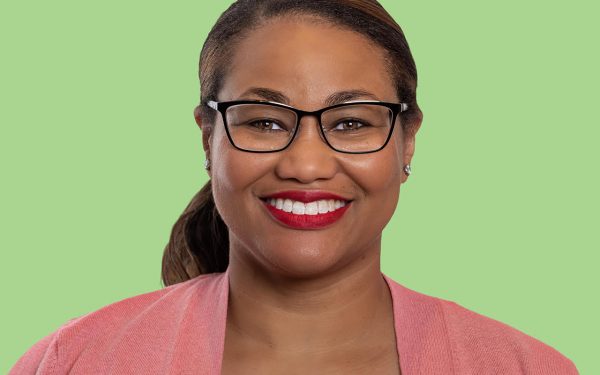 outreach & operations director
Lachelle Rankins joined Tri-Faith in August 2020. In her role as Data and Administrative Coordinator, Lachelle supports various programs and administrative functions at Tri-Faith, including maintaining Tri-Faith's donor, grant, volunteer, and marketing database; reporting, research, grant and fundraising coordination, mailings, assisting with the Tri-Faith Board, and miscellaneous other tasks and activities.
Born and raised in Omaha, Lachelle attended the University of Nebraska-Lincoln where she majored in Political Science with minors in History, English, and Philosophy. Twenty years later, she still has not graduated 🙂 Prior to joining Tri-Faith, Lachelle spent a number of years working in underwriting and risk mitigation at PayPal, followed by a four year stint at LinkedIn. While at LinkedIn, Lachelle was very involved with LinkedIn's Diversity, Inclusion, and Belonging Initiatives, and she spent time as the Omaha office lead for both their Social Impact Team and their Black Employee Resource Group. After leaving LinkedIn, Lachelle joined another Omaha area non-profit, Project Harmony, where she worked on the Development Team.
Lachelle is passionate about diversity, inclusion, and the acceptance of people as their whole selves. In addition to her work at Tri-Faith, Lachelle is a contract facilitator for Inclusive Communities in Omaha. She also volunteers with Big Brothers Big Sisters of the Midlands and Habitat for Humanity, and currently serves on one of the Omaha Community Foundation's Community Interest Funds Committee.
Lachelle loves learning, traveling, writing, reading, cooking, wine, good food, good conversations and makes it a point to try and be as informed as possible on current events, world affairs, local and national issues, and – of course – celebrity gossip. She has visited 40 of the 50 states in the US and has traveled to four of the six/seven – or three of the five – continents, depending on who you ask. Lachelle has still not started her blog or podcast, and she is still trying to quit drinking Coke and coffee.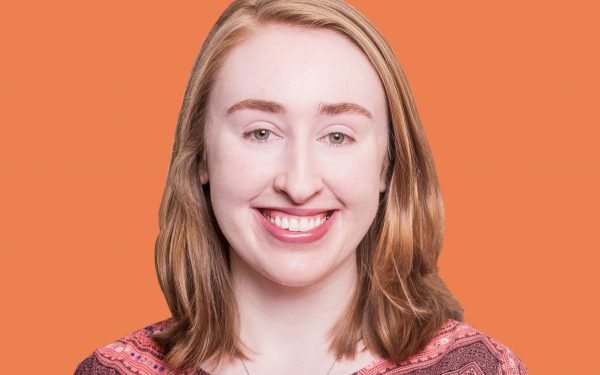 Education and Program associate
Ally ZimmerMas joined Tri-Faith Initiative in April 2021. As Education and Program Associate, Ally contributes to the success of education and programs through administrative work, interdepartmental and interorganizational communication, and other multifaceted assistance for education-centered and program-centered projects. This includes providing support for scheduling and calendars and assisting with program and curriculum development.

Ally graduated from the University of Notre Dame in 2018 with a Bachelor of Arts in Theology and Psychology and a minor in Catholic Social Tradition, followed by a Master of Arts in Theology in 2020. She has spent the last six and a half years diving deeper into her own Catholic faith, while at the same time her curiosity about the experiences of those different from herself has grown through personal encounters and service.

When she isn't working, Ally enjoys hanging out with her husband more than anything, whether they're going for a walk, experimenting with vegan recipes, or daydreaming about the dogs they'll one day bring into their family. They like to travel together, too; some of their favorite memories as a couple have involved visiting scenic parts of the western U.S. as well as a few cities and towns around Germany. Ally also has a heart for social justice and a growing interest in sustainable living.

Having grown up in Omaha, Ally was in high school when she first heard about the Tri-Faith Initiative's groundbreaking work. Now she is proud and honored to contribute to the Tri-Faith team, as she believes building empathy and actively including those on society's margins are essential to a more peaceful future. In her work, she looks forward to continuing to grow through learning about and celebrating diverse faith experiences.
In addition to our staff, the success of the Tri-Faith Initiative depends on the extraordinary commitment and efforts of a number of committed volunteers, clergy, lay leaders and the administrative staff of the three faith groups.