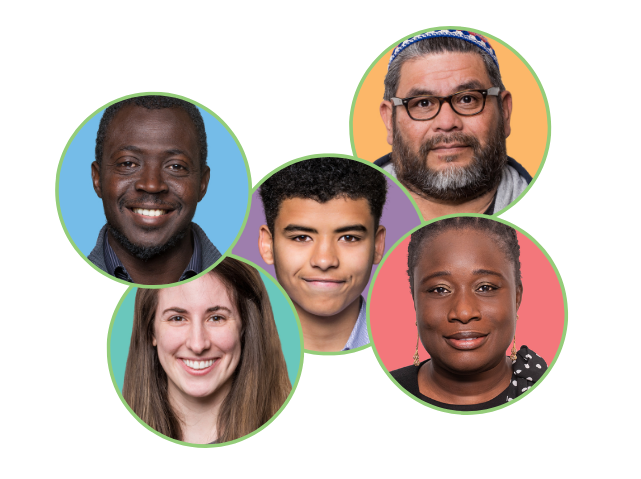 Tri-Faith's Religious Equity Seminar equips community leaders and members to build thriving, inclusive communities that celebrate religious pluralism as a social norm. 
As Omaha grapples with demographic changes and the legacy of racism, healing divisions and building cross-cultural relationships have never been more urgently needed. 
Nearly 80% of hate crimes with religious bias target Jews and Muslims. In the Religious Equity Seminar, participants gain a deeper understanding of religious diversity, equity, and inclusion through an intersectional lens. The program provides a deep understanding of systems and structures that keep antisemitism, Islamophobia, racial-religious bigotry, and the marginalization of small religious communities in place.
The curriculum offers a shared language and a clearer understanding of how institutions and systems produce unjust, inequitable outcomes. With this knowledge, participants complete the Religious Equity Seminar knowing how they can support an equitable, inclusive community for all. Participants will return to the community after this experience prepared to actively work to empower people of marginalized identities. The transformative impact can build a more just and inclusive Omaha.