I Can't Walk in Your Shoes, But I Can Feel the Same Soil Beneath Our Feet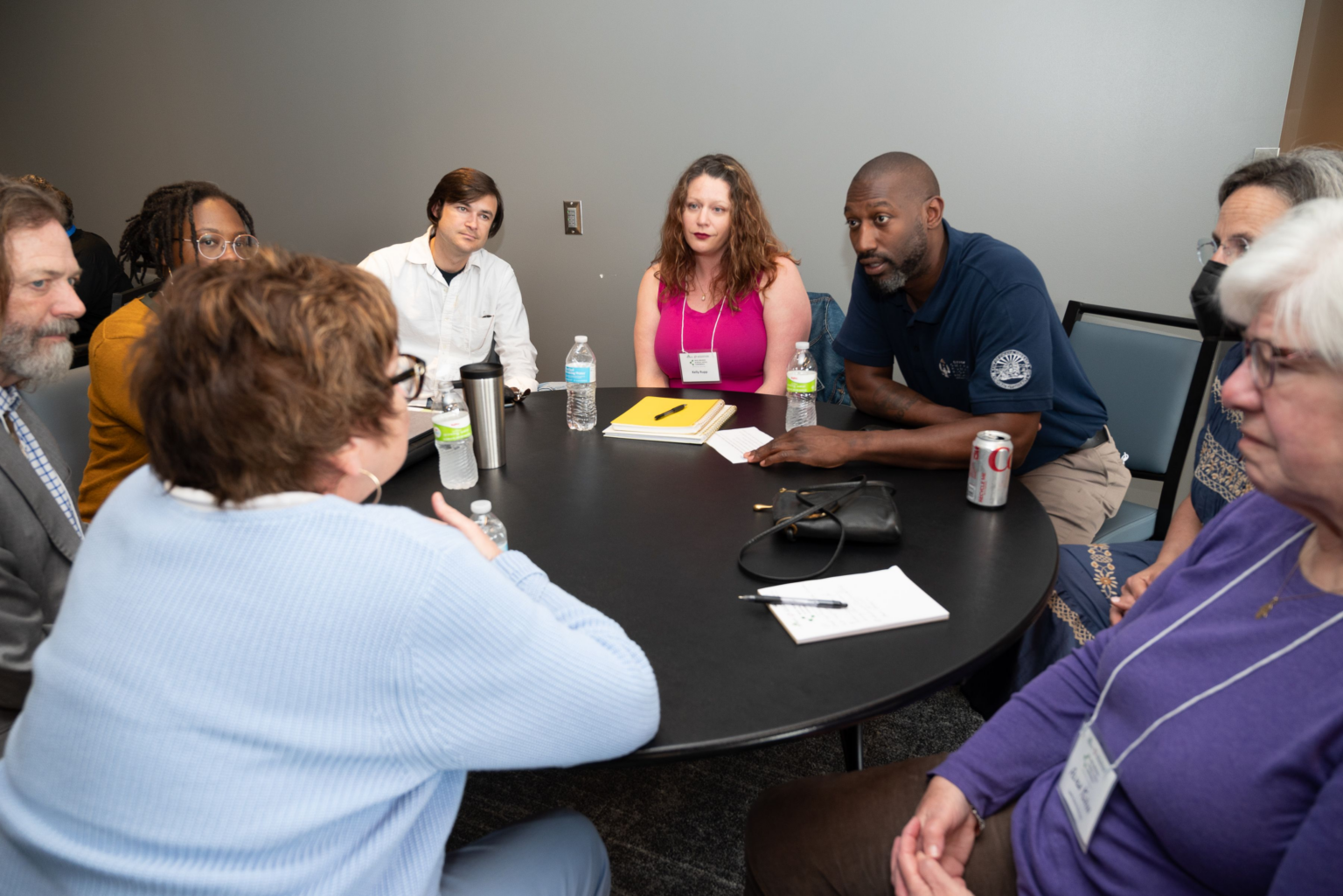 Clint Smith, the author of Above Ground, How the Word is Passed, and the in-progress Just Beneath the Soil spoke with depth, poetry, and prose about the experience of visiting the physical spaces where the terrors of slavery and the Holocaust occurred. He spoke of the feelings he had visiting those spaces, and the life that the victims of those terrible eras would never have. As the keynote for the 2023 Race, Religion and Social Justice Conference, he set the tone for a learning experience grounded in empathy. 
I am concerned, however, that in some circles there seems to be a growing disinterest in the very concept of empathy. Many are reacting to the long history of delegitimizing real experiences by suggesting that one person knows exactly how someone else feels.
It's easy to brush off someone's issues if you think you know exactly how they feel and believe you would have the wherewithal to do something fundamentally different. Maybe someone's child is estranged; you know how that would hurt your heart and soul to be in their situation, but also you believe you can see all the mistakes they've made. If only they were to just do exactly what you think is right, they could fix the whole situation. In these situations, false empathy can become a weapon against those who are deeply struggling.
A second vision is that we cannot even fathom a portion of what someone else is going through. This is a way to give up on understanding each other if we are different from each other. For far too many, the notion of  "I cannot walk in someone else's shoes" has become an excuse to avoid empathizing. 
In reality, we cannot fully understand anyone's experiences. It is impossible to know precisely what it's like to be anyone but ourselves, and various scientific studies have shown that we barely have an understanding or memory of the details of our own experiences.
Empathy is about deep perspective-taking. It's a scientifically proven evolutionary trait, held by humans at a high level and many other animals (especially domesticated animals). It's not that we can feel exactly what someone else feels, but that we can feel pieces, and recognize the pain and joy that others feel.
What if we take off our shoes, place our bare feet on the earth and dare to feel the vibrations moving through it? The vibrations of stories of those who have walked there before us. The vibrations of those walking in front of us, the vibrations of those behind us… what can we feel? What happens when we take the time to feel and reflect on those vibrations?
I want to offer a different way to think about empathy — maybe we can't take a step in someone else's shoes, but we are always on soil that others have been on. 
Let's invite the idea that we may have deeply unique experiences, but that we can still empathize with others, and others can still empathize with us. The soil reminds us of the generations of people, plants, and animals that have been before us–thousands of years, or minutes ago. No one's experience is quite the same, but that doesn't mean that humanity hasn't "been here before".
That's why my team is building the Religious Equity Seminar. We need to know the stories that cry out to us from the soil. The joys, the terrors, and the opportunities for justice. Religious equity requires us to examine our place in the world, the histories that affect communities differently, and the opportunities to improve the world for people of all backgrounds.
If we assume we can have no idea what it is like to be another person with a different set of identities, we forget the shared humanity between each and every one of us. We dehumanize people if we do not allow ourselves to feel the pain of others the best we can. We need more nuance in this conversation.
The air between people who can recognize similarities and differences hums with the infinite possibility of solidarity.
Let's get together, recognize our similarities and differences, and make positive changes in our organizations and communities.
This year's Race, Religion, & Social Justice Conference was all about building bridges of hope between communities of different racial, religious, and professional backgrounds. With topics ranging from the Doctrine of Discovery, to self care and activism, to redlining in Omaha, to stories of how other communities have worked toward solidarity.
If you were there — thank you. If you weren't there — you missed out. Come next year and find out why so many people said it was a moving and eye-opening experience.
If you want to see 2023's schedule to get an idea of the beauty of what the conference was, click here.