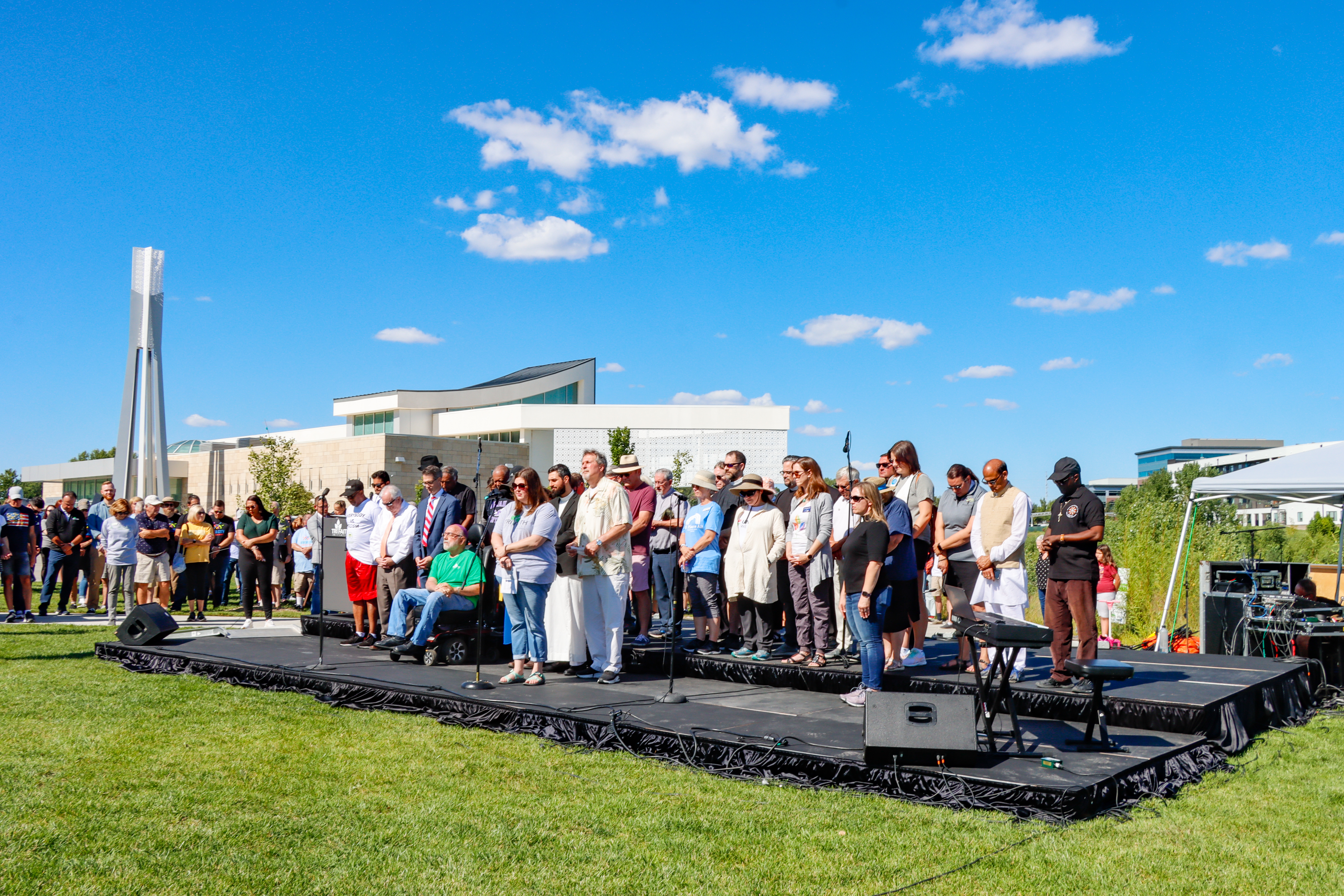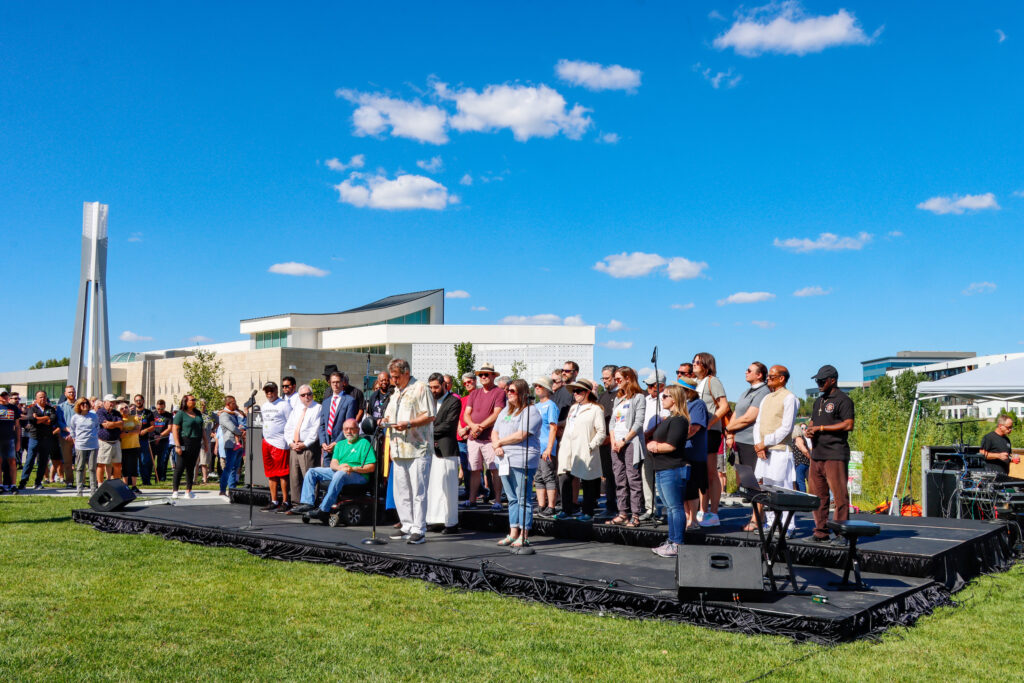 United We Walk is Tri-Faith's annual fundraiser that invites Omaha's spiritual and community leaders to stand in solidarity against hatred, ignorance and violence. It is both a celebration of the city's diversity and a call to build an even more inclusive community. 
SAVE THE DATE: UWW RETURNS SEPTEMBER 10, 2023 
READ MORE ABOUT LAST YEAR'S INAUGURAL WALK:
More than 2,200 Omahans from across the city gathered on the Tri-Faith Center's lawn in the late afternoon hours of Sunday, September 11, 2022 for an unprecedented display of unity and community spirit. Some represented various faith communities, while others proudly displayed corporate and/or non-profit affiliations; many more came simply as curious neighbors with open hearts.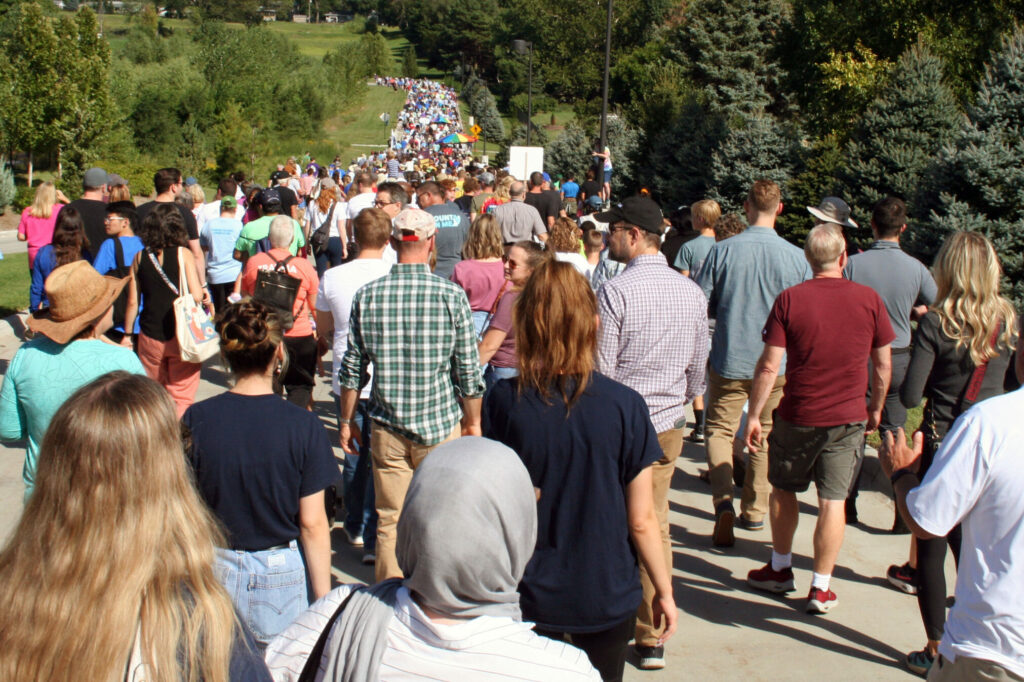 To open the program, the event's designated Grand Marshals were invited on stage. They included Marisa Hattab, DEI Officer for Douglas County; Roger Garcia, Douglas County Commissioner; Farhan & Fatima Khan, American Muslim Institute (AMI); Deb and Senator John McCollister, Countryside Community Church; Rabbi Aryeh Azriel, Rabbi Emeritus of Temple Israel; and Preston Love, Jr., 4Urban Institute for Urban Development.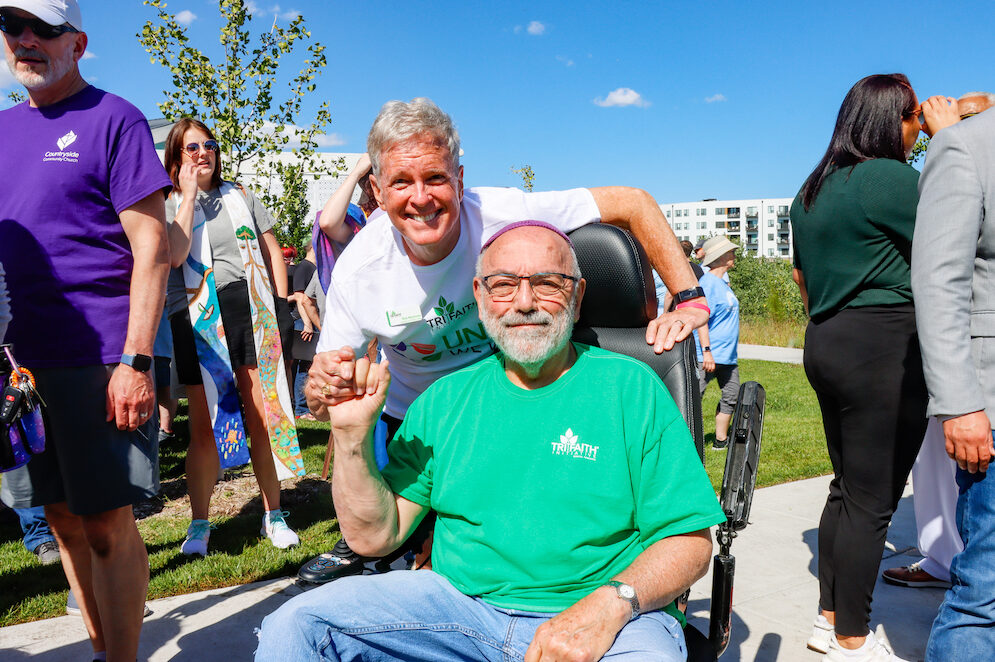 The spiritual leaders of diverse communities in North, South, and West Omaha were then invited on stage for a powerful display of solidarity. They included United Church of Christ, Nebraska Conference; St. Andew's Episcopal Church; Trinity Episcopal Cathedral; Brownell Talbot & Church of the Resurrection; New Fellowship Christian Church; Creighton Campus Ministry; Hindu Temple; St. Francis Cabrini; Episcopal Diocese; Saint Elizabeth Ann Seton Catholic Church; Kountze Memorial Lutheran Church; Urban Abbey; St. Paul Benson; Second Unitarian; Zion Baptist; Clair Memorial United Methodist Church; The Neopagan Community; The Worship Center (N 24th Church of God); and First Central Congregational UCC as well as the Tri-Faith partners from Temple Israel, Countryside Community Church and the American Muslim Institute.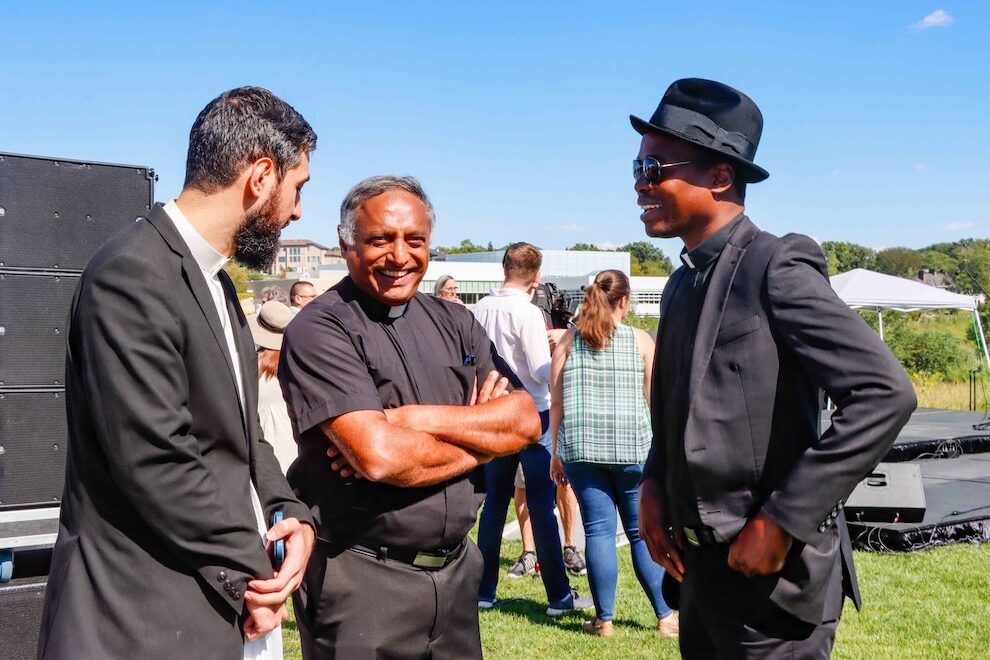 Dignitaries in attendance included: Congressman Don Bacon; Congressional Candidate and State Senator Tony Vargas; State Senator John McCollister; State Senator Wendy DeBoer; State Senator John Cavanaugh; Keith Station, Deputy Chief of Staff for the City of Omaha; Christian Espinoza of the Human Rights and Relations Department, City of Omaha; and Yesenia Valenzuela, Community Relations Coordinator, City of Omaha.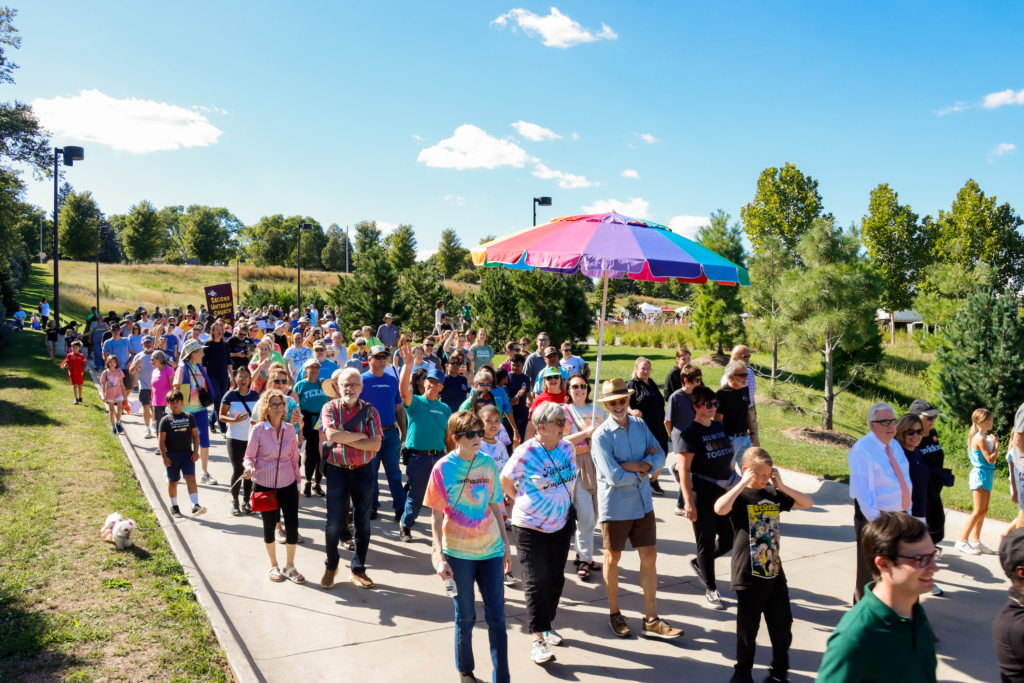 Nearly 1,000 people toured AMI, reported AMI's new assistant imam, Abdullah Najjar. There were roughly 200 tours of Temple Israel, reported Mindi Marburg, director of engagement and events for Temple. Even more visitors stopped by Temple's booth, where they learned about Reform Judaism and the upcoming High Holy Days, as well as tasted some homemade honey cakes.
The foyer of Countryside Community Church was completely full for an hour and a half, said Dan Loven- Crum, director of administration and communication at Countryside. Many visitors enjoyed the LGBTQIA+- affirming church's choice of entertainment for the evening: a drag queen story hour. As walkers returned to the lawn and the open house tours began, the Countryside Jazz Combo took the stage to add ambience for the remainder of the evening.