Scholarships are available for those who are in financial need. Please fill out the application below to apply.
If you are approved for a scholarship, it will serve as your registration for the conference.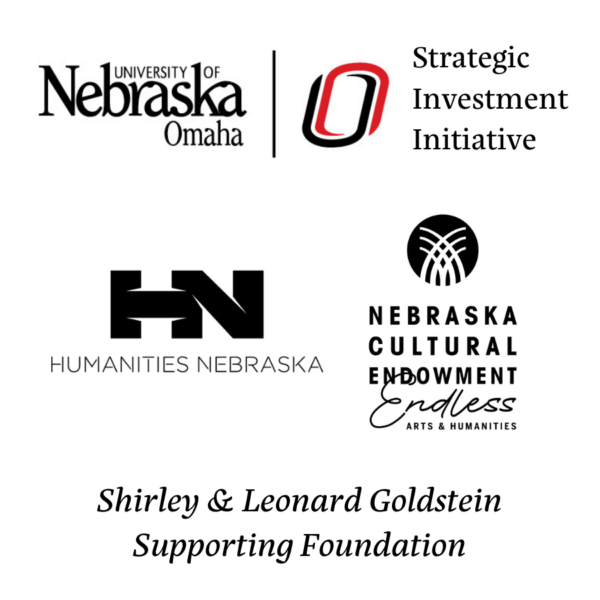 Funding was provided by UNO Strategic Investment Initiative, Humanities Nebraska and the Nebraska Cultural Endowment, Shirley & Leonard Goldstein Supporting Foundation.