Meet the people who make the Tri-Faith Initiative work: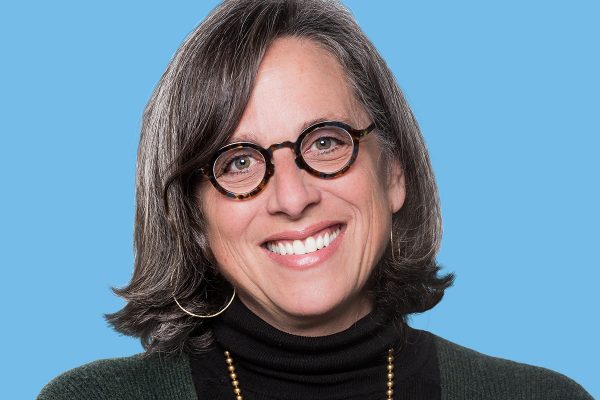 Interim Executive Director ​
Wendy Goldberg is a fourth generation Omahan and a founding member of the Tri-Faith Initiative. She served on the Board of Trustees of Temple Israel for 10 years, including a two-year term as President of the congregation and was on the Temple Israel staff for seven years as Program Director. Wendy played a key role in communications, volunteer engagement, and the capital campaign during Temple Israel's transition to the Tri-Faith Commons in 2013.
In 2016, Wendy earned a Master's of Art in Communication and graduate certificate in Creative Writing at the University of Nebraska at Omaha after which, she joined the staff at Project Harmony as Project Manager where she partnered with agency stakeholders to custom build and implement client management software, identify program goals, measurable outcomes and build the correlating reports.
Wendy has served as Tri-Faith Communication Chair for a decade helping to develop communication policy, procedure, and plans for traditional and social media materials. She lead communication task force initiatives to set brand guidelines, create a speakers bureau, and create video stories archives.
As a champion of interfaith efforts that build community and foster trust, Wendy will contribute to the management and implementation of the initiative's strategic plan including fundraising, communication, and stakeholder engagement.
Wendy loves practicing and teaching yoga. She serves on the Board of Directors for Fontenelle Forest. Wendy and her husband, David, have three adult children.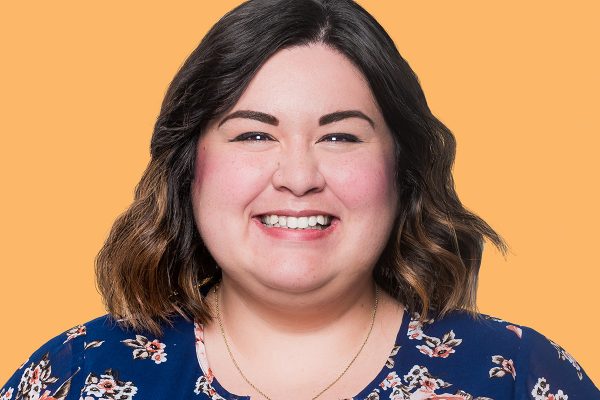 Amanda Ryan joined the Tri-Faith Initiative in January 2019, serving as a Program Associate. In 2009, Amanda moved to Omaha from Minden, Nebraska. Originally a business major at the University of Nebraska – Omaha (UNO), she quickly changed her major to Religious Studies after discovering her passion for learning about and engaging with different religions. While obtaining her degree, she interned with a local interfaith nonprofit, Project Interfaith, which sparked her passion for interfaith work. She graduated with her B.A. in Religious Studies in 2013 and is currently a Sociology MA Candidate at UNO, completing her degree in 2019. Her research interests include religion in public life and politics, human rights, race and religion, and social change. Presently, she is working on a research project about Latino Jewish identity and code switching, as well as writing podcast reviews for the Religious Studies Project.
In 2018, Amanda was selected to be a Jew v'Nation Fellow for the Union for Reform Judaism (URJ). The fellowship brought together 16 non-white Jewish professionals to grow community, engage in professional development, and create change for the larger Reform community. As a result, Amanda and three other fellows are creating professional development trainings for URJ-affiliated synagogues centered on the importance of culturally-responsive curriculum and teaching within synagogues. Amanda has given presentations on religious diversity acceptance in Omaha, participated on panels about young professional spirituality, and has provided research assistance to local UU congregations.
Amanda is a member of the American Academy of Religions, chair of Young Jewish Omaha, and serves on the Omaha Public Schools Board of Education. She is excited to continue working in the interfaith world. A millennial to her core, Amanda enjoys avocado toast, coffee, and hanging out with her cat, Piper.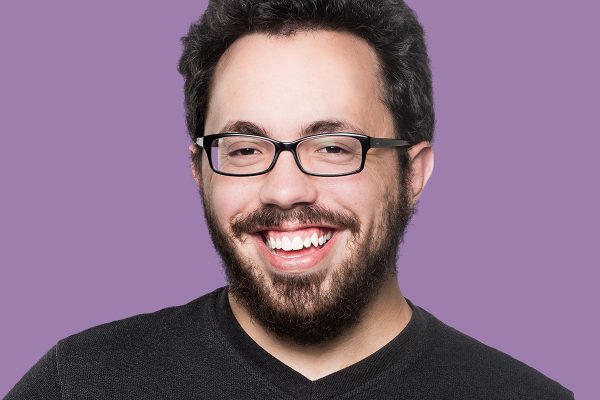 Jeremy Fricke joined the Tri-Faith Initiative in February 2019, serving as a Programs Intern. A Fremont, Nebraska native, Jeremy went to Wayne State College for Business Administration/Human Resources, and the University of Iowa for his Master's of Arts in Religious Studies – receiving his diploma in 2018. A passionate advocate of the practical applications of religious studies, he started Interfaith Action Group in Wayne, Nebraska and promoted religious literacy at the University of Iowa by teaching and assisting in courses such as Modern Religion and Culture, the Bible and Film, and the Bible and the Holocaust.
Jeremy has received awards and fellowships from his leadership and social advocacy, including the Ron Holt Civic Engagement Award, the Newman Civic Fellowship, and multiple Future Business Leader of America Scholarships. His research interests focus on new religious movements, religion and political life, religion and economics, religion and popular culture, and Norse paganism. Jeremy's Master's thesis focused on reforming racist Norse pagans through inclusive interpretations of Norse pagan lore. Jeremy and his spouse love their dogs, coffee, and the humanities.
In addition to our staff, the success of the Tri-Faith Initiative depends on the extraordinary commitment and efforts of a number of committed volunteers, clergy, lay leaders and the administrative staff of the three faith groups.