Meet the people who make the Tri-Faith Initiative work: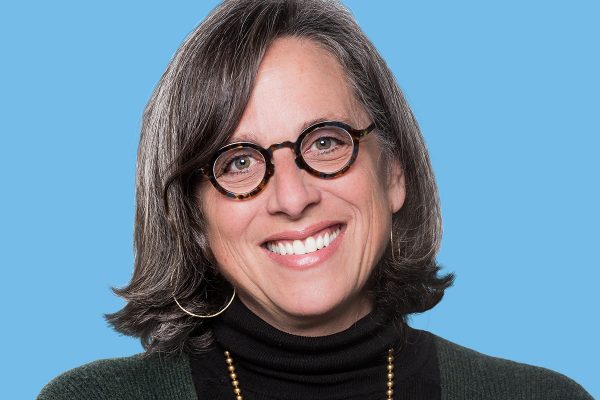 Wendy Goldberg is a fourth generation Omahan and a founding member of the Tri-Faith Initiative. She served on the Board of Trustees of Temple Israel for 10 years, including a two-year term as President of the congregation and was on the Temple Israel staff for seven years as Program Director. Wendy played a key role in communications, volunteer engagement, and the capital campaign during Temple Israel's transition to the Tri-Faith Commons in 2013.
In 2016, Wendy earned a Master of Arts in Communication and graduate certificate in Creative Writing at the University of Nebraska at Omaha after which, she joined the staff at Project Harmony as Project Manager where she partnered with agency stakeholders to custom build and implement client management software, identify program goals, measurable outcomes and build the correlating reports.
Wendy has served as Tri-Faith Communication Chair for a decade helping to develop communication policy, procedure, and plans for traditional and social media materials. She lead communication task force initiatives to set brand guidelines, create a speakers bureau, and create video stories archives.
As a champion of interfaith efforts that build community and foster trust, Wendy will contribute to the management and implementation of the initiative's strategic plan including fundraising, communication, and stakeholder engagement.
Wendy loves practicing and teaching yoga. Wendy and her husband, David, have three adult children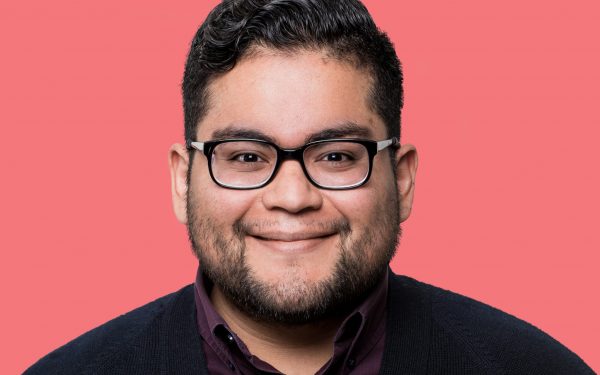 Erik Servellon has devoted his young career to serving his country and community and lives by his motto: "Continue to Serve."
Born in Los Angeles to Salvadoran parents, Erik is a 2nd generation Latino-American who affectionately calls Omaha "home." A graduate of Omaha Central, Erik earned his Bachelor of Art in Political Science and Master of Public Administration from UNO. In 2016, Erik deployed to Afghanistan as a Flight Medic Sergeant. A formative experience in many respects, this deployment taught Erik the value of human life and what it means to be a servant-leader.
Erik continues to serve: Sergeant with the Nebraska Army National Guard, Board Vice President for the Eastern Nebraska Community Action Partnership, President of the Metro Young Latino Professionals Association, Vice-Chair of the Nebraska Unity PAC, and Vice-Chair of the Learning Community Foundation. Erik was honored as one of 2018's Ten Outstanding Young Omahans by the Omaha Jaycees and a 2019 Ten Outstanding Young American by Jaycees USA. Erik was also honored as a 2019 Community Builder by Civic Nebraska and a 2019 Hispanic Heritage Inspiration Award by the Nebraska Latino Commission. Erik's previous roles include Legislative Staff at the Nebraska Legislature and Business Outreach Coordinator for the Avenue Scholars Foundation.
Erik is currently running to represent South Omaha on the Omaha Public Schools Board of Education.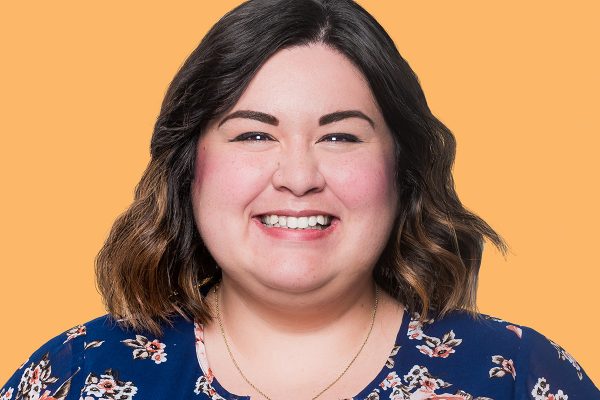 Amanda Ryan joined the Tri-Faith Initiative in January 2019, serving as a Program Associate. In 2009, Amanda moved to Omaha from Minden, Nebraska. Originally a business major at the University of Nebraska – Omaha (UNO), she quickly changed her major to Religious Studies after discovering her passion for learning about and engaging with different religions. While obtaining her degree, she interned with a local interfaith nonprofit, Project Interfaith, which sparked her passion for interfaith work. She graduated with her B.A. in Religious Studies in 2013 and is currently a Sociology MA Candidate at UNO, completing her degree in 2019. Her research interests include religion in public life and politics, human rights, race and religion, and social change. Presently, she is working on a research project about Latino Jewish identity and code switching, as well as writing podcast reviews for the Religious Studies Project.
In 2018, Amanda was selected to be a Jew v'Nation Fellow for the Union for Reform Judaism (URJ). The fellowship brought together 16 non-white Jewish professionals to grow community, engage in professional development, and create change for the larger Reform community. As a result, Amanda and three other fellows are creating professional development trainings for URJ-affiliated synagogues centered on the importance of culturally-responsive curriculum and teaching within synagogues. Amanda has given presentations on religious diversity acceptance in Omaha, participated on panels about young professional spirituality, and has provided research assistance to local UU congregations.
Amanda is a member of the American Academy of Religions, chair of Young Jewish Omaha, and serves on the Omaha Public Schools Board of Education. She is excited to continue working in the interfaith world. A millennial to her core, Amanda enjoys avocado toast, coffee, and hanging out with her cat, Piper.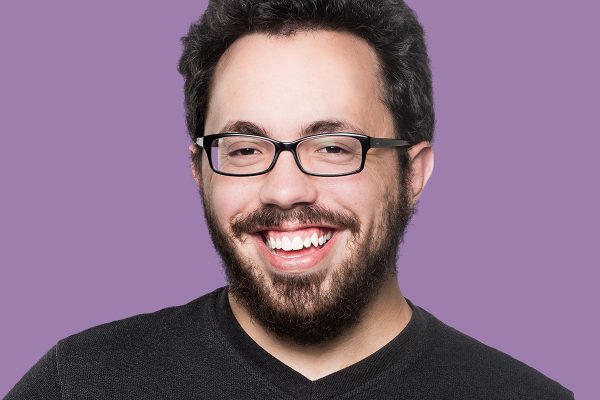 Jeremy Fricke joined the Tri-Faith Initiative in February 2019, serving as a Programs Intern. A Fremont, Nebraska native, Jeremy went to Wayne State College for Business Administration/Human Resources, and the University of Iowa for his Master's of Arts in Religious Studies – receiving his diploma in 2018. A passionate advocate of the practical applications of religious studies, he started Interfaith Action Group in Wayne, Nebraska and promoted religious literacy at the University of Iowa by teaching and assisting in courses such as Modern Religion and Culture, the Bible and Film, and the Bible and the Holocaust.
Jeremy has received awards and fellowships from his leadership and social advocacy, including the Ron Holt Civic Engagement Award, the Newman Civic Fellowship, and multiple Future Business Leader of America Scholarships. His research interests focus on new religious movements, religion and political life, religion and economics, religion and popular culture, and Norse paganism. Jeremy's Master's thesis focused on reforming racist Norse pagans through inclusive interpretations of Norse pagan lore. Jeremy and his spouse love their dogs, coffee, and the humanities.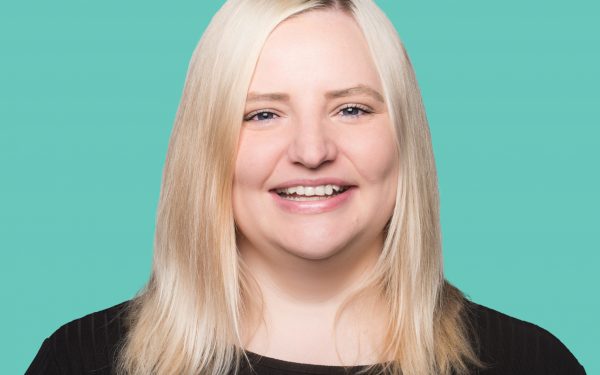 Sierra Salgado Pirigyi has been working for small nonprofits with some connection to religion for almost her entire adult life. Her career in the nonprofit sector began at age 18 when she starting working as an Administrative Assistant for Project WISE in Denver, Colorado, an organization that works with low-income women and which was, at the time, housed inside of a church.
In 2010, Sierra began interning at Project Interfaith in Omaha, Nebraska, eventually becoming Program Coordinator. During her four and a half years at Project Interfaith, she coordinated RavelUnravel.com, an interactive, online exploration of the tapestry of religious and spiritual identities that make up our communities, and the complexities of how we construct and deconstruct identity. The website housed more than 1,000 videos from diverse people across the country discussing their religious or spiritual identities, stereotypes, and how welcoming they found their communities to be. Sierra also co-authored multiple RavelUnravel curriculum sets for high school and college-aged students, as well as for the general public.
Before coming to Tri-Faith Initiative, Sierra served at Urban Abbey United Methodist Church in Omaha, Nebraska, as Community Engagement Coordinator, Director of Community Engagement, and Chief Operating Officer. She led progressive campus ministry efforts at Creighton University and the University of Nebraska at Omaha, helping grow Urban Abbey's "Coffee Talks" Student Veteran Small Group and its QueerFaith on Campus initiative. Sierra is a member of Urban Abbey and is proud to continue to serve her community and former workplace from within the congregation and as a volunteer.
Sierra has also worked as a freelance writer, editor, and communications consultant. She will graduate with her MA in English-Rhetoric, Writing, and Digital Media Studies from Northern Arizona University in August 2020. Sierra received her BA in Spanish Language and Literature with Minors in Mass Communication and Chicano/Latino Studies from the University of Nebraska at Omaha in 2014.
Sierra is passionate about the intersections and complexity of identity, how these identities are formed, and how they shape our worldview and experience. She is proud to have dedicated her life to growing communities that are genuinely welcoming and inclusive for all and looks forward to working with all of her neighbors on the Tri-Faith Commons and beyond. In her free time, Sierra reads, writes, gardens, and cooks. She particularly enjoys traveling and drinking craft beer her husband, Roger, and their rescue Pit Bull, Ladybug.
In addition to our staff, the success of the Tri-Faith Initiative depends on the extraordinary commitment and efforts of a number of committed volunteers, clergy, lay leaders and the administrative staff of the three faith groups.