O Magazine: Acts of Faith
This multifaith picnic shows the beauty-and deliciousness that can result when we honor our differences.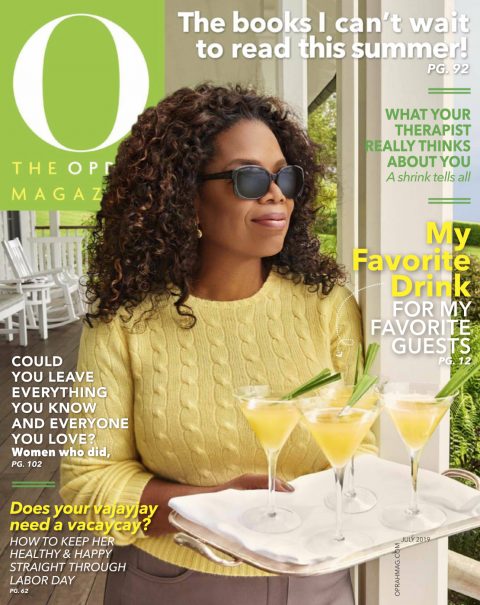 ON THE AFTERNOON OF 9/11, Rabbi Aryeh Azriel of Temple Israel in Omaha couldn't bear to sit by quietly and do nothing. So he gathered a small party of synagogue members, and the group surrounded a local mosque, holding hands as a sign of unity. The symbolic power of that simple act inspired Azriel to reach out to other community leaders, and together they took a much larger step toward spiritual solidarity: the Tri-Faith Initiative. 
Founded in 2006, the nonprofit was created to help build a synagogue, a church, and a mosque on one sprawling commons-a project that was completed last year when Countryside Community Church opened its new space on the grounds it shares with Temple Israel and the American Muslim Institute. 
The goal: to bring the congregations closer, so they could celebrate one another's differences. "We want to honor that there are unique ways to have a relationship with something bigger than you, that we don't all have to do it the same," says Wendy Goldberg, the organization's interim executive director. And that vision beautifully comes to life at Tri-Faith's annual summer picnic. 
As volunteers grill kosher hot dogs and halal burgers, attendees gather around a smorgasbord of dishes provided by congregants and friends. "The food we share with each other is astonishing," says Deb McCollister, a Countryside member who serves on the 
Tri-Faith board. "Everything from potato salad to curries to challah!" Not to mention sticky-sweet baklava alongside pink-frosted cupcakes, and fluffy kugel casseroles next to smoky baba ghanoush dip from Tri-Faith's communications director, Uroosa Jawed. 
The summer feast predates Tri-Faith's official founding and has grown from roughly 100 people at the inaugural gathering in 2002 to 400 at last year's picnic on the 38-acre campus. The menu rotates as the event progresses, encouraging guests to try different tastes and meet new friends throughout the day. "There's a very intentional effort to not sit only with the people you came with," says Goldberg. Such bond building is encouraged beyond the picnic, too: Tri-Faith has a committee that places interested members and volunteers into multifaith groups, in which everyone exchanges contact information and makes social plans. "My group first met at a park just to snack and talk," says Temple Israel member Bonni Leiserowitz. "Now we're always texting, emailing, and attending each other's family events." 
And perhaps the best inspiration for coming together is courtesy of the picnic's youngest attendees, who flock to the face-painting booth, waiting to be decked out in butterfly wings and tiger stripes. "They'll want their faces painted to look like the kid next to them even though they might not look alike at all," says Goldberg. "They don't even know that there would be any reason why they wouldn't be friends." 
We don't just share land; we share each other's lives.