Together, we offer antidotes to fear and hate.
We connect interfaith neighbors in community, nurturing relationships.
We cultivate trust and understanding, celebrating religious differences.
I've always said that Tri-Faith isn't as much for me as it is for my grandchildren, because they won't know any different. My grandchildren will grow up as members of Temple Israel on the Tri-Faith Commons with Christian and Muslim neighbors. They'll work in the garden together, play together on the playground, and attend one another's place of worship. Tri-Faith is a legacy for our grandchildren."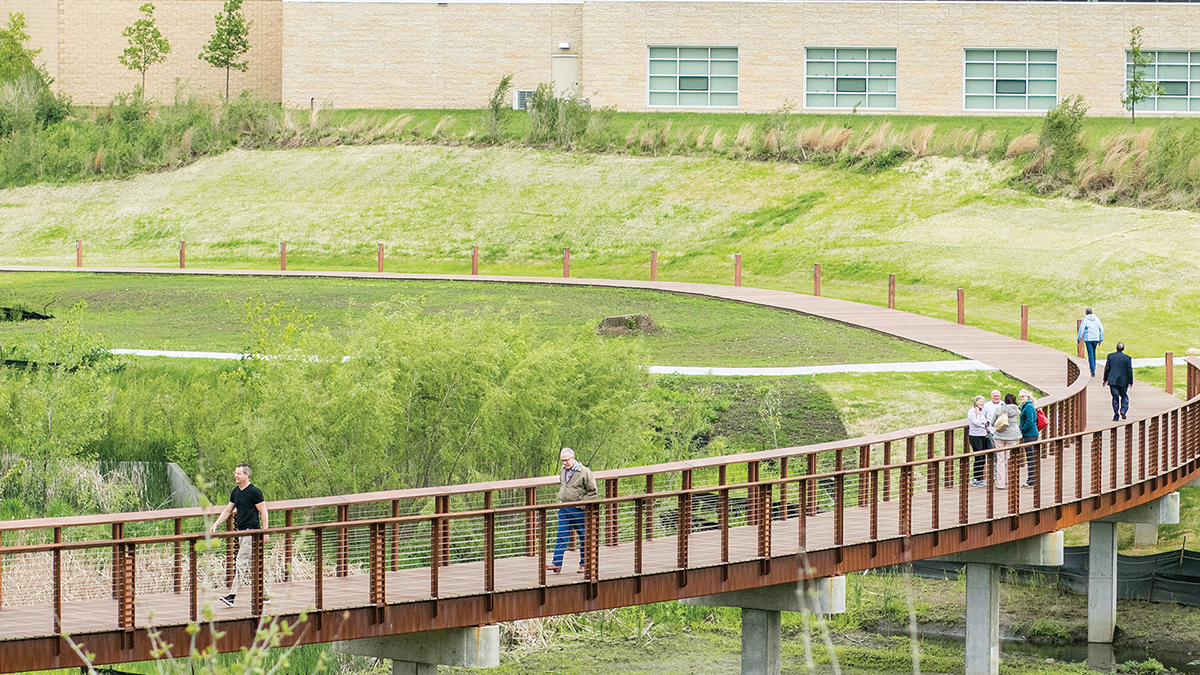 Become a Tri-Faith Bridge Builder now and help promote religious diversity and inclusion.
Inspired by the faith of Jewish, Christian, and Muslim communities, Tri-Faith Initiative cultivates inclusive environments to advance interfaith relationships and understanding.
In 2021 we saw that Tri-Faith participants are:
Empathetic
85% say Tri-Faith helps them to dismantle stereotypes and assumptions about people of diverse religious identities.
Inclusive
81% say Tri-Faith helps them to connect with people of diverse religious identities.

Lifelong Learners
86% say Tri-Faith taught them something new about religions or belief systems.
By joining our circle of Bridge Builders, you can reach more of our neighbors with this message of connection and hope, bringing more Omahans together. As a Bridge Builder, your gifts actively cultivate trust, empathy, and justice, while dispelling division and hate.