Wake Up, Everyone, We Have Work to Do: Tri-Faith Initiative at Parliament of World Religions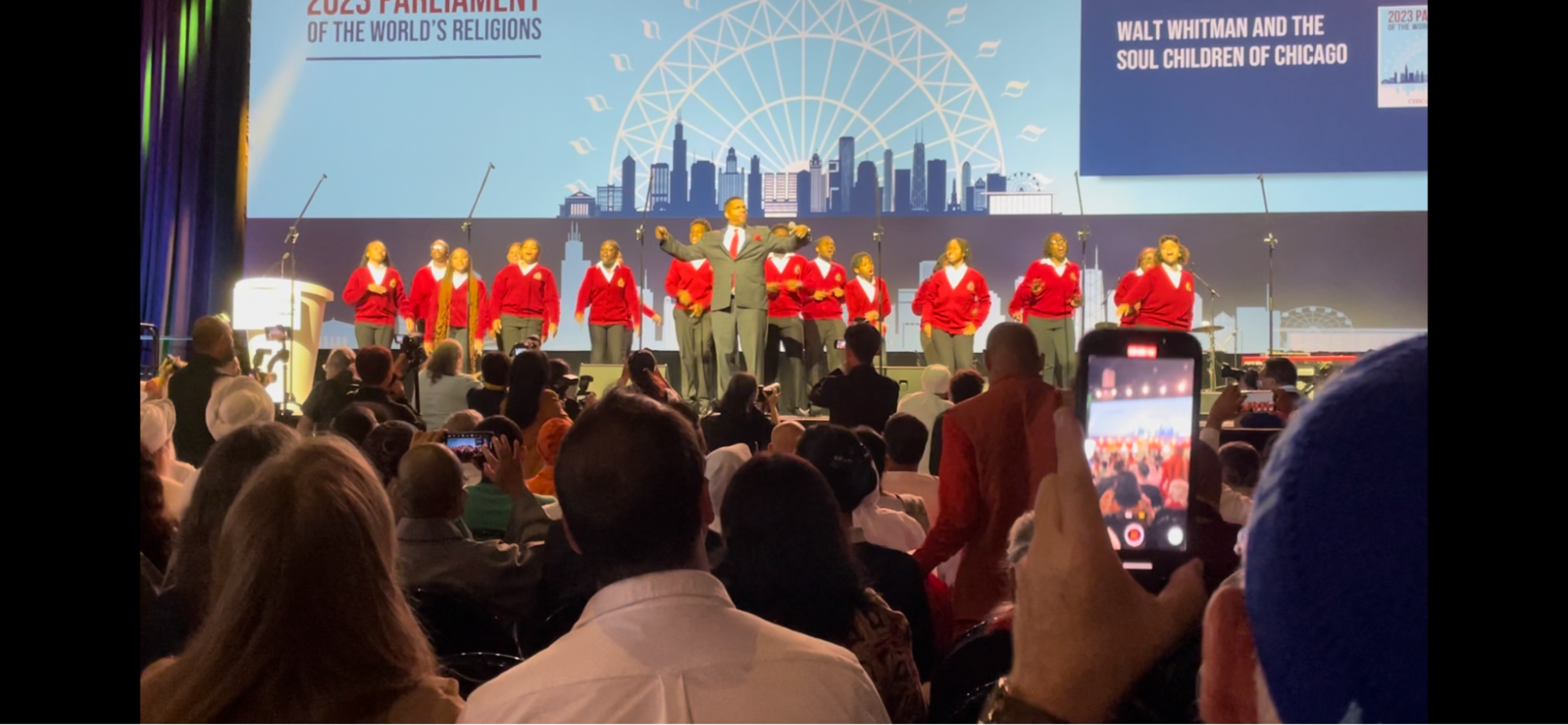 "We are stronger than hate. Wake up, everyone, we have work to do," was the opening plenary message delivered by The Soul Children of Chicago Choir at the Parliament of World Religions (PoWR) – this set the stage for an immersive experience in the richness of human diversity and shared values. 
Through engaging conversations, collaborative panels, and meaningful connections, the event reminded us that our differences are a source of strength and that our unity can drive positive change. 
Sharing our impactful work at Tri-Faith by highlighting the challenges and successes inspired others to replicate our collaborative approach in their communities. The connections we made and the positive reception we received indicate a genuine interest in embracing our model and joining our network.
I am incredibly proud of our Tri-Faith team's contributions to the Parliament. Jeremy Fricke's session on the role and impact of interreligious dialogue in online neo-fascist communities is a testament to his expertise and ability to address complex and challenging topics. The fact that he filled the room with participants eager to engage in this conversation highlights the relevance and importance of the subject matter and the urgency to recognize communication methods that incidentally give space for interfaith advocacy to be co-opted.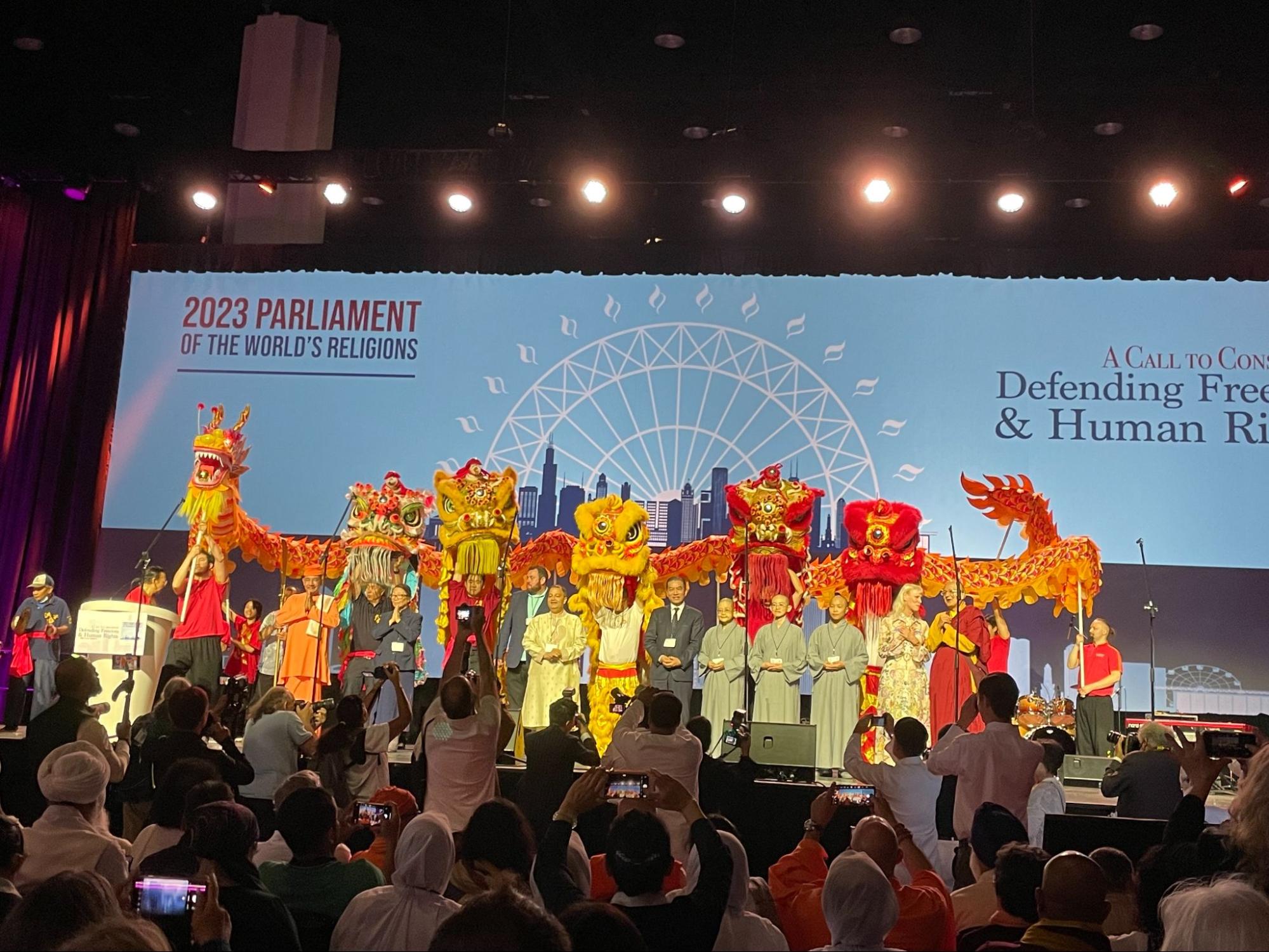 PoWR featured distinguished speakers who shared their wisdom and insights on the role of faith in democracy, the need to uphold religious pluralism, and confronting challenges like authoritarianism and the misuse of religious identity for political gain. 
Former Congressman Bobby Rush reminded us of our collective power to make a difference. Ambassador Rashad Hussain emphasized the importance of global standing up for religious rights and freedom.
Rabbi Sidney Helbraun and Derrick B. Wells underscored the significance of acknowledging and celebrating the positive contributions of religions worldwide while also addressing the complexities that arise when power is intertwined with religious beliefs.
Speakers highlighted the transformative potential of interfaith engagement and the urgent need to counter the rise of authoritarian religious and political groups. Rev. Paul Raushenbush, President of the Interfaith Alliance, urged attendees to translate their beliefs and cooperation into actions that promote inclusivity and counteract divisive ideologies.
Each thought leader brought their distinct insights, experiences, and wisdom to the table, contributing to the collective knowledge and fostering a deeper understanding of the complexities surrounding faith, unity, and social change. 
Rev. Jennifer Butler reminded us we must speak out against injustice and discrimination. Rather than quoting the wall of the U.S. Holocaust Museum, which begins, "First they came for the socialists, and I did not speak out…." Rev. Butler revised that well-known verse for a modern context:
First they came for the LGBTQ people, and I did not speak out—because my community was not comfortable with LGBTQ issues. Then they came for the women, and I did not speak out—because there were more important priorities; then they came for the immigrant and the refugee, for Black voters, for the Jews, the Muslims, the Sikhs, and I did not speak out—because I was in the Majority. Then they came for me—and there was no one left to speak for me. Regardless of our political or religious differences, we must never criminalize or discriminate in the name of faith. 
Folks are looking to Omaha, Nebraska, to the heartland, and specifically to Tri-Faith Initiative for inspiration and a model of best practice.
At Tri-Faith, we are committed to advocating for interfaith understanding and catalyzing positive transformation in our community.
Join us on Sunday, September 10, from 3-6 p.m. for United We Walk to signal that we are stronger than hate.
Wake up, everyone, we have work to do.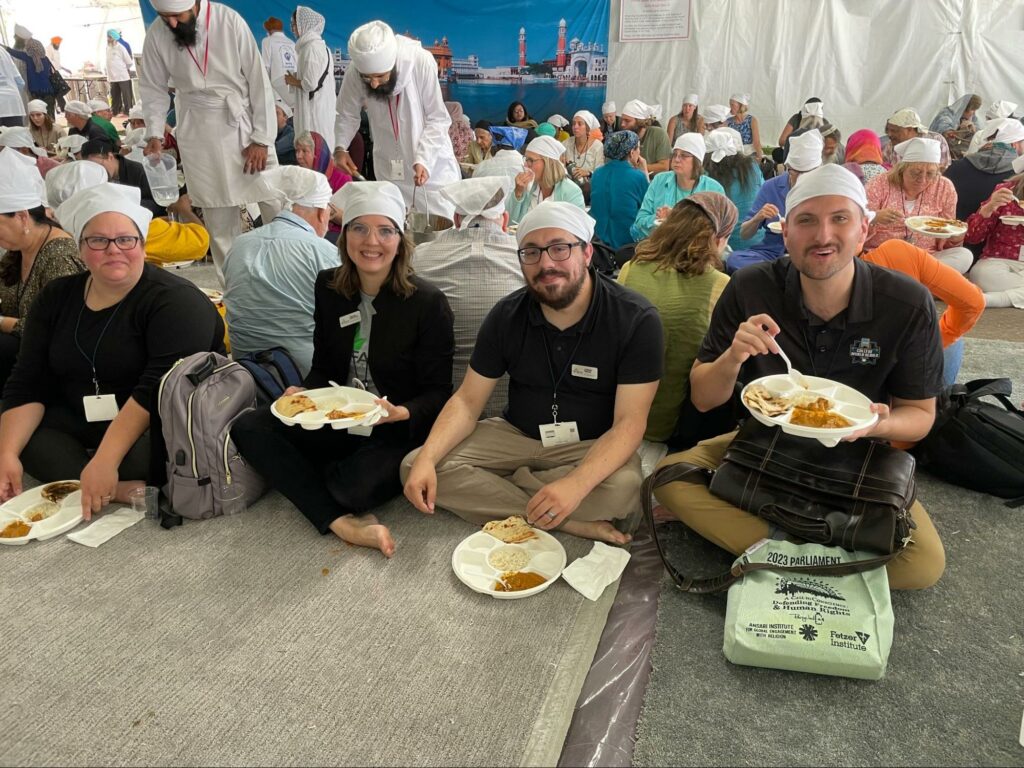 Team Tri-Faith experiences Langar, a free communal meal served in the Sikh community to anyone, regardless of their background, social status, or beliefs. Langar is a beautiful reminder that acts of kindness and generosity can bridge divides and create a sense of harmony among people of different backgrounds. Beyond its religious significance within Sikhism, it is a testament to the transformative power of compassion and the potential for positive change when people come together with a shared purpose.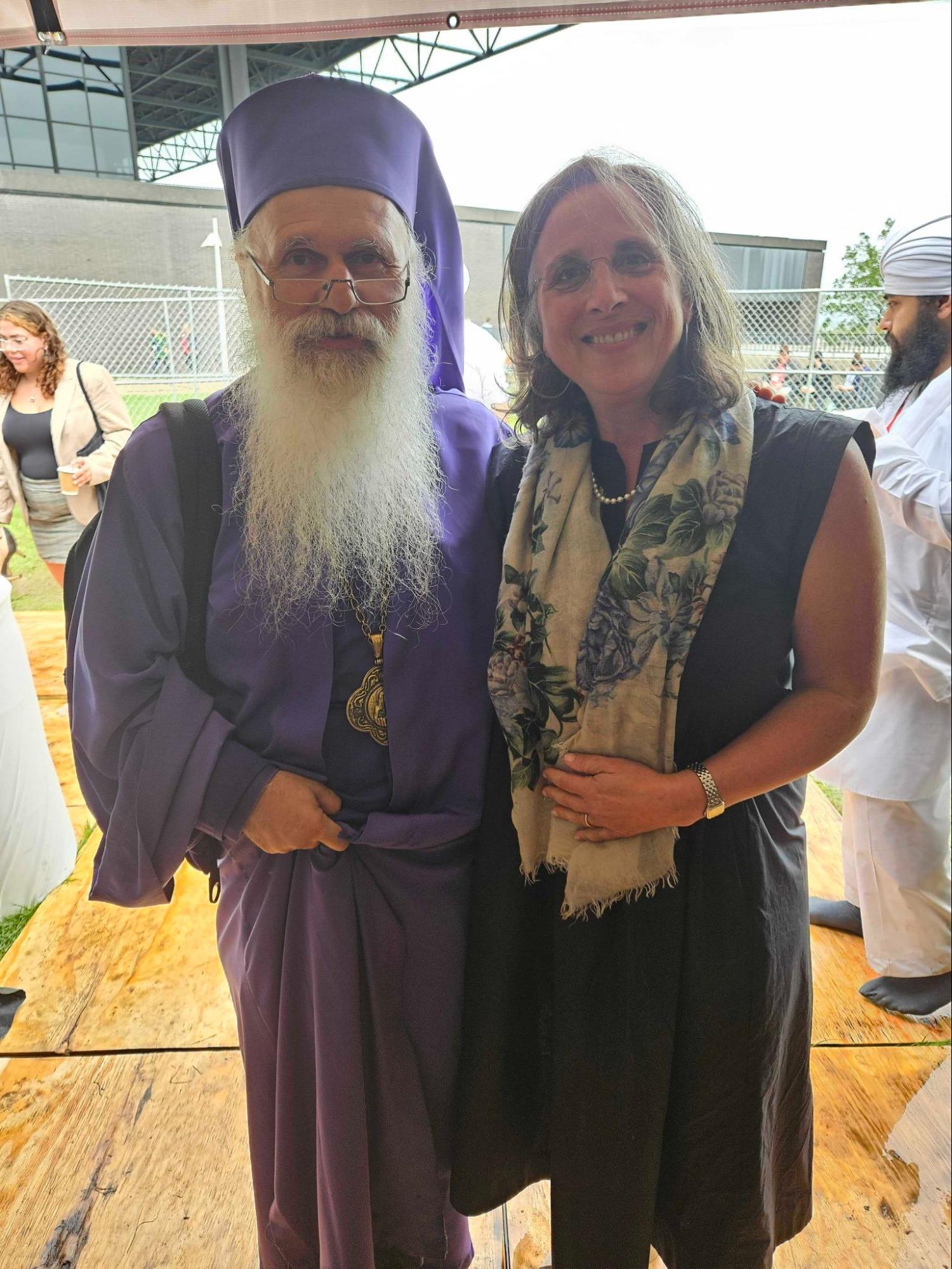 Being a part of panels alongside esteemed figures was a humbling experience. I was honored to share insights with Evangelical Baptist Bishop Rev Dr. Malkhaz Songulashvili, who, like Tri-Faith, is actively testing if proximity fosters interfaith understanding at the Peace Cathedral in Tbilisi, in the Republic of Georgia.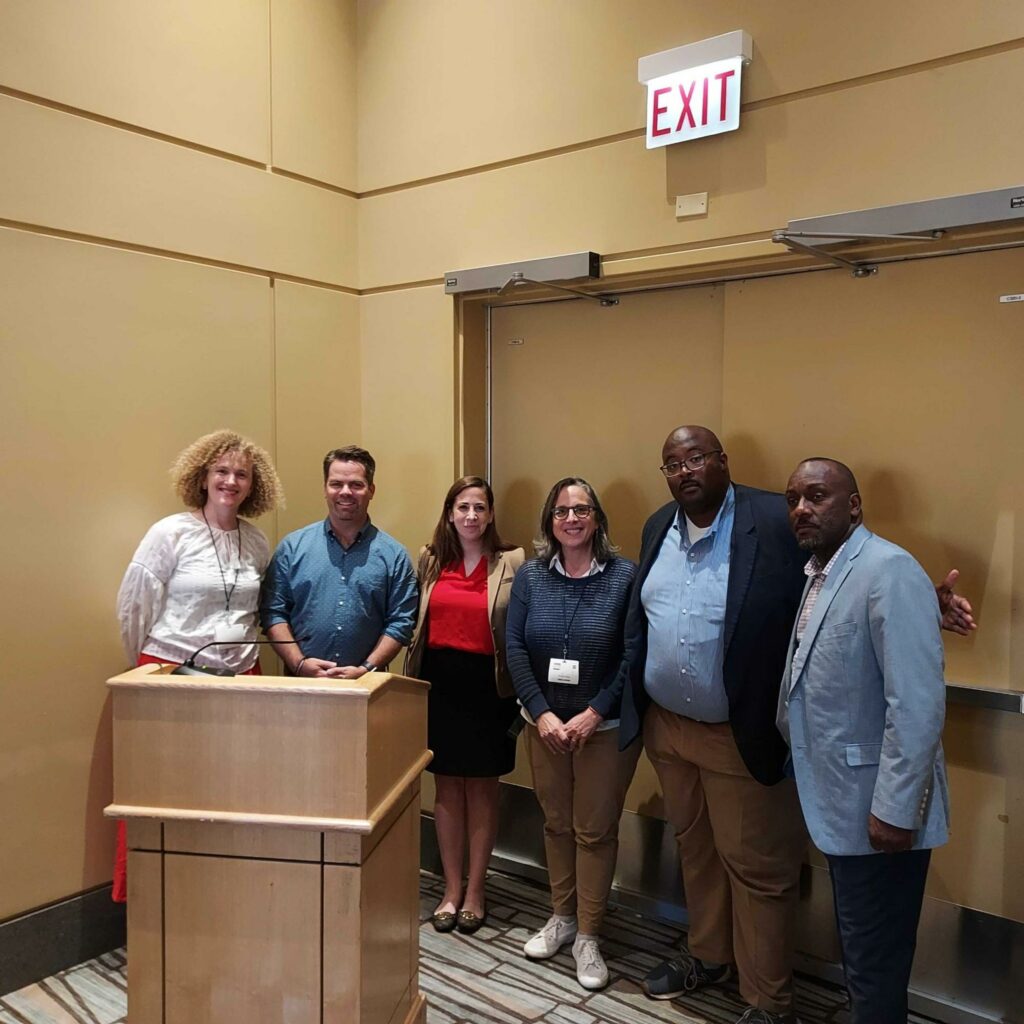 A powerful gathering hosted by the Shoulder to Shoulder Campaign, Tri-Faith Initiative Omaha, and USDA Center for Faith-Based and Neighborhood Partnerships. Faith, community, and government converge at the PoWR event, fostering collaboration. Pictured (left to right): Rev. Cassandra Lawrence, Shoulder to Shoulder Campaign; Adam Phillips, USAID Local, Faith, and Transformative Partnerships Hub; Samantha Joseph, USDA Center for Faith Based and Neighborhood Partnerships; Wendy Goldberg, Tri-Faith Initiative Executive Director; Marcus Coleman, DHS/FEMA Center for Faith Based and Neighborhood Partnerships; Conrad Washington, VA Center for Faith Based and Neighborhood Partnerships.