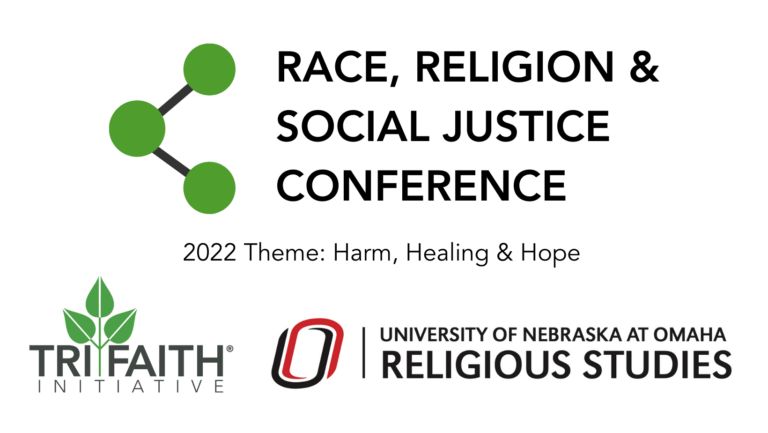 Thursday, June 9, 2022
Conference: 8:00 AM – 4:30 PM CT
Virtual Keynote: 6:30 PM – 8:30 PM CT
Tri-Faith Commons
Scholarships are available for those who are in financial need. Please click HERE if you would like to apply for a scholarship.
8:00 AM – 9:00 AM

Countryside Community Church
(13130 Faith Plaza, Omaha, NE 68144)
9:00 AM – 10:00 AM

Marys' Hall (Lower Level)
Countryside Community Church
Race, Religion, and Social Justice: North Omaha Concerns
Moderated by Dr. Gloria Epps, RRSJ Steering Committee Member and Instructor in UNO Religious Studies
Bringing together three Black leaders from three Christian churches in Omaha, this panel discussion will engage with current issues and opportunities in diversity, equity, and inclusion for people of color and different religious backgrounds.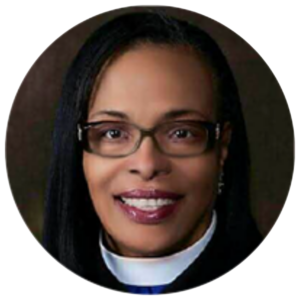 Rev. Portia A. Cavitt
Clair Memorial United Methodist Church – Omaha
Rev. Cavitt has been the proud pastor of Clair Memorial United Methodist Church since July 1st, 2008. She participates with the IMA, Alliance of Clergy Women, Methodist Fellowship, and the Mayor's Clergy Advisory Board. She was featured in the 1990 and 1992 issue of Ebony Magazine as one of the "50 Leaders of the Future".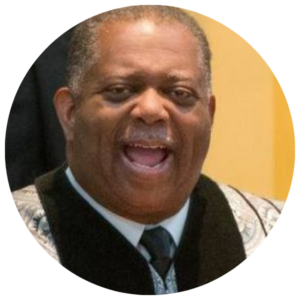 Rev. Kenneth A. Allen
Zion Baptist Church – Omaha
Rev. Allen stepped into his role in 2008 and is serving as the church's twelfth pastor-shepherd. After over 30 years of preaching the Gospel, Rev. Allen strongly believes that his calling is mentoring, preaching and teaching "the unsearchable riches of Christ" to a spiritually poverty-stricken generation.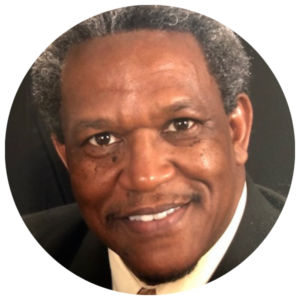 Rev. Stan Rone
24th Street Church of God – The Worship Center
Dr. Stan Rone has been serving The Worship Center for 31 years. He's been a member of the Interdenominational Ministerial Alliance of Metropolitan Omaha (IMA) for 29 years and serves on the Coordinating Committee for the Annual MLK Memorial Weekend.
10:00 AM – 10:45 AM
Countryside Community Church
Social Justice and Environmental Policy in Higher Education: Guidance from Jesuit Traditions
Prof. Peter J. Longo
Professor Longo is a professor of Political Science and the Associate Vice Chancellor of Academic Affairs at the University of Nebraska at Kearney. His presentation will cover interesting intersections between political leadership, environmental justice, and Jesuit tradition.
Antisemitism, Islamophobia, and the Intersections of Racism and Religious Prejudice: A Conversation with Jewish and Muslim American Community Leaders
Zachary Markwith, Hannah Santos, Wendy Goldberg and Maha Elgenaidi
The past several years have seen a global outbreak of extremist, racist, and xenophobic ideologies and movements. Zachary Markwith (Islamic Networks Group) and Hannah Santos (The Freedom Forum) will offer a collaborative workshop with panelists Wendy Goldberg (Tri-Faith Initiative) and Maha Elgenaidi (Islamic Networks Group) to address this particular intersection of religious and racial bigotry within global political extremist movements.
The Power of Story and the Danger of Absence
Dr. Ferial Pearson
Dr. Pearson is an Assistant Professor of Teacher Education at the University of Nebraska at Omaha and founder of the Secret Kindness Agents Project. This session uses storytelling as a vehicle for learning the importance of representation in learning empathy and broadening perspectives and how the absence of such representation leads to bigotry and discrimination.
Attitude Towards Afghan Refugees: Role of Social Identity and Intergroup Contact in Context of Mortality Salience
Iqra Tariq and Dr. Humaira Jami
Iqra Tariq and Dr. Humaira Jami will collaborate to cover the significant role that Pakistan has played in hosting Afghan refugees since 1979. Their 2018 study explores the attitude of Pakistani university students toward such refugees and highlights the role of mortality salience and social identity.
The Tri-Faith Bridge-Building Model: Engaging with Difference
Ally ZimmerMas, Tri-Faith Initiative
Ally ZimmerMas, Tri-Faith Initiative's Curriculum & Volunteer Specialist, will engage participants in an interactive workshop exploring the Tri-Faith Bridge-Building Model, which provides a framework for examining how individuals and groups engage with those different from themselves.
Virtual Session
Black Queer Life and Resistance: God Revealed
Vann Michael Millhouse
This virtual seminar will open up a discussion about how men who were assigned female at birth have experienced the white patriarchal framework, its religious systems, and examine in what ways they have had to reimagine their 'God' image to realize, actualize and access the transcendental power of the Universal Spirit and commune with Divinity.
11:00 AM – 11:45 AM
Countryside Community Church
Resiliency in the Face of Challenges: American Muslims Respond to Discrimination and COVID-19
Petra Alsoofy
Petra Alsoofy is the Outreach & Partnerships Manager at the Institute for Social Policy and Understanding (ISPU). This presentation will cover the findings from ISPU's 2020 poll, which shows that American Muslims are a vital organ, rather than a benign tumor, in the body of America.
Addressing Redlining through Community-Driven Solutions
Terri L. Crawford, JD – UNO Community Fellow – "Addressing Redlining Initiative"
In an effort to address the impact and racism found in housing policies in North and Northeast Omaha, Dr. Crawford (along with the UNO Service Learning Academy) have embarked on the Addressing Redlining Initiative. This presentation and the project provides a framework for understanding how wide-reaching racial disparities were created.
The Bridge from Harm to Hope: Reckoning with Oppression through Clean Pain
Dr. Nuri Heckler, Barry Thomas, Prof. Palma Joy Strand, and Omaha Community Council for Racial Justice and Reconciliation
This presentation will be a collaborative effort wherein each presenter will pose a question and then the group will answer them collaboratively. Topics to be discussed include acknowledging racism, harm, and the relationship between harm and pain. Consideration will be given to Jesuit Ignatian values, Jewish Tikkun Olam, and West African Ubuntu traditions.
Organizing Faith Communities to Build Power Against Systems of Oppression
Hajj Reza Nekumanesh and Sukaina Hussain
This workshop will walk participants through understanding the presenters' situation (existing within a White supremacist model), envisioning the society they want (establishment of equity, access, and justice), and the brainstorming how to get there.
Case Studies in Religion and Race in the Workplace
Jeremy Fricke, Tri-Faith Initiative
Jeremy Fricke, Tri-Faith Initiative's Vice President of Mission Advancement, will lead participants in a workshop introducing legal case studies that revolve around religion and race in the workplace. Throughout his presentation, he will lead conversations addressing the foundations of accommodating religious diversity in corporate settings.
Virtual Session
Engaged Critical Pluralism: The Next Generation Beyond Interfaith
Dr. J. Cody Nielsen
Dr. Nielsen is the founder and Executive Director of Convergence Strategies and the Director of the Center for Spirituality and Social Justice at Dickinson College. This virtual discussion seeks to invite participants to think about the next stage of the interfaith movement, one that should include intentional healing and hope for religious equity in America.
11:45 AM – 1:30 PM
Tri-Faith Center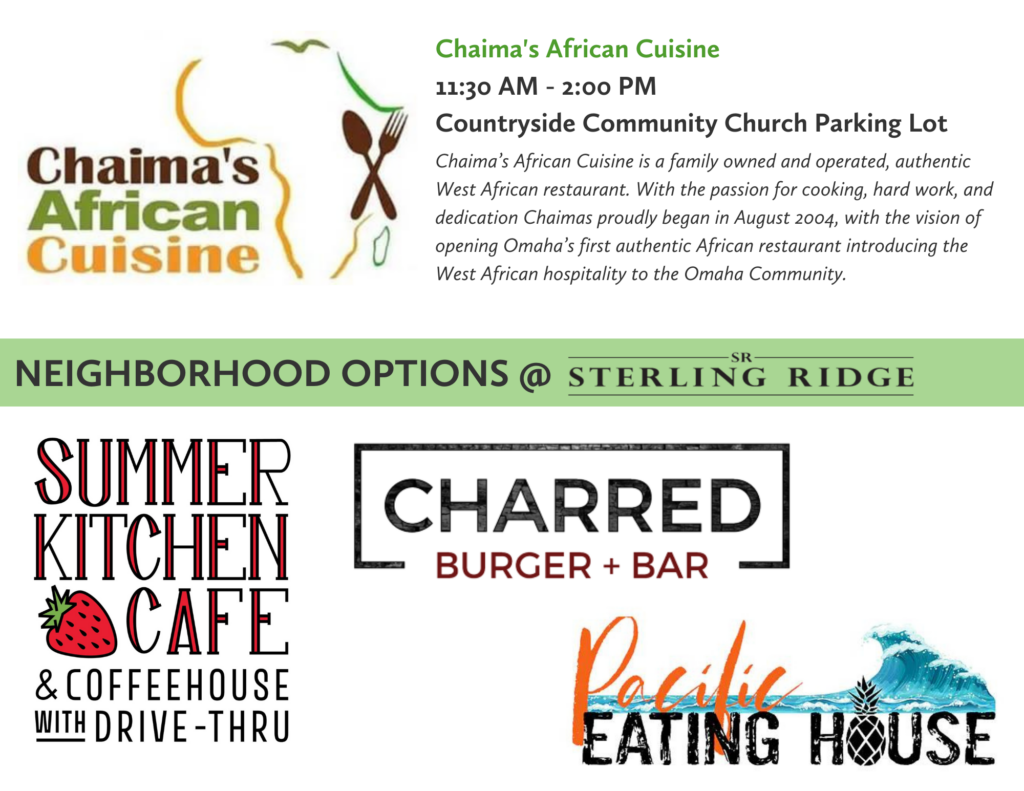 RACE, RELIGION & SOCIAL JUSTICE CONVERSATIONS
1:30 PM – 2:30 PM
TRI-FAITH CENTER
Led by Inclusive Communities in partnership with Tri-faith Initiative

Join Inclusive Communities and Tri-faith Initiative for this a facilitated community conversation focused on multi-sector problem solving, self-reflection, and collaborating on the intersection of race, religion, & social justice.
Inclusive Communities is a 501 (c)3 non-profit organization. Through our powerful human relations work, we are providing education and advocacy related to the topics of diversity and inclusion. We work with schools, businesses and in the community. Our critical social justice work would not be possible without strong community partners, donors, advocates and an incredible group of committed volunteers.
2:30 PM – 3:15 PM
Countryside Community Church
Immigration, Race, and Justice: A Conversation with Community Leaders
Dr. Laura Alexander, Dr. Cristián Doña-Reveco, Ms. Monica Meier, Mr. Ramon Calzada, Pastor Juan Carlos Veloso
In this session, leaders in Omaha-area community organizations will discuss their work for immigrant justice and reflect on the intersection of their work with race and religion. Speakers come from legal, nonprofit, religious, and advocacy spaces. All have worked extensively with immigrant communities, and some have personal and family experience with immigration.
The Authenticity Myth
Ralph Kellogg
Ralph Kellogg is the Assistant Vice President of Human Resources for Lutheran Family Services of Nebraska. This presentation will focus on the contradictions between the messages of desire for diversity, equity, and inclusivity that organizations purport to want and the reality that employees face once employed.
The Challenges of Intersectional Education: A Case Study from the Undergraduate Sphere
Rev. Thomas Reid and Rabbi Or N. Rose
In this interactive session, we will share with participants a brief case study on intersectionality, stemming from contested understandings of the term itself and related issues of power, privilege, bias, and trauma. In this case, the flair-up centered around the Israeli-Palestinian conflict and intersecting issues of feminism, whiteness, and American Jewish and Muslim life.
Creative Citizenship Seminar Experiences and Innovations
Dr. Todd Richardson
Dr. Richardson, in collaboration with UNO's Creative Citizenship class, will share their work from the previous semester(s). Inspired by the life and work of playwright and statesman, Václav Havel, Creative Citizenship explores the relationship between creativity and civic health.
Inescapable Blackness: A Chaplain's Perspective
Minister Crystall Williams
This discussion grew out of current American racial unrest, Crystall's childhood military background, and her chaplaincy call to be a bridge between heaven and Earth, life and death, and black and white. This talk is a shared, interactive conversation which invites the audience to expand their human experience and compassion.
Virtual Session
Why Countering Islamophobia & Anti-Muslim Discrimination Is at the Intersection of Race, Religion, & Social Justice
Cassandra Lawrence, Dr. Todd Green, Margari Hill, Petra Alsoofy, and Simran Jeet Singh
This virtual panel discussion, moderated by Shoulder to Shoulder (a multifaith coalition) will feature partners and experts in the field to highlight and contextualize the problem of anti-Muslim discrimination and violence in the United States so that we may more strategically and effectively shape our responses to it.
3:30 PM – 4:15 PM
Countryside Community Church
Values Circle
Cassie Benak and Gina Durfee
Cassie Benak and Gina Durfee, restorative practitioners, invite participants into their Values Circle. In this space, participants will experience the power of connection in an immersive, restorative circle guided by trained and experienced practitioners. Previous participants have called the experience powerful, meaningful, and eye-opening.
Hope – A Requirement for Happiness: Effective Strategies for Finding and Keeping Your Joy
Tracey Lynn Pearson
What is hope? Is it a wish, a prayer, or a desire for things to change? This talk focuses on developing hope by building resilience, adjusting our mindset, developing hopefully habits, embracing mindfulness, and discovering our inner joy. Tracey is a clinical therapist, mindfulness coach, and yoga instructor.
Mothers of the Movement: Faith that Moves Us Forward
Minister Desiree McCray
This presentation will present the history of Black women's grief with slavery, the Mothers of the Movement Mamie Till-Mobley and Sybrina Fulton, and how black women's road to healing involves meaning-making through political engagement.
Virtual Session
Songs of Lament & Hope: The Book of Psalms & Contemporary Minority Voices
Rabbi Or N. Rose
This interactive workshop will explore the commentaries of contemporary readers from minority voices during a time of unprecedented crisis and unrest. As we explore the music, visual art, poetry, and theological reflections of these brave individuals, we will examine the dynamics of sacred text interpretation and related questions of power and privilege in North African religious life.
Hate, Faith, and Belonging: Perspectives and Insights from a Religious and Racial Other
7:00 PM – 8:00 PM
WATCH PARTY @ TRI-FAITH CENTER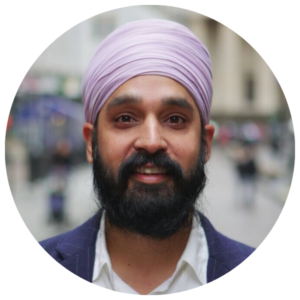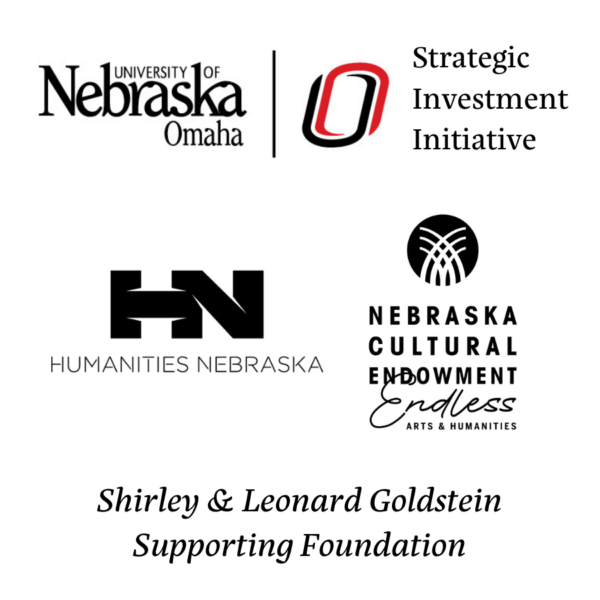 Funding was provided by UNO Strategic Investment Initiative, Humanities Nebraska, the Nebraska Cultural Endowment, and Shirley & Leonard Goldstein Supporting Foundation.