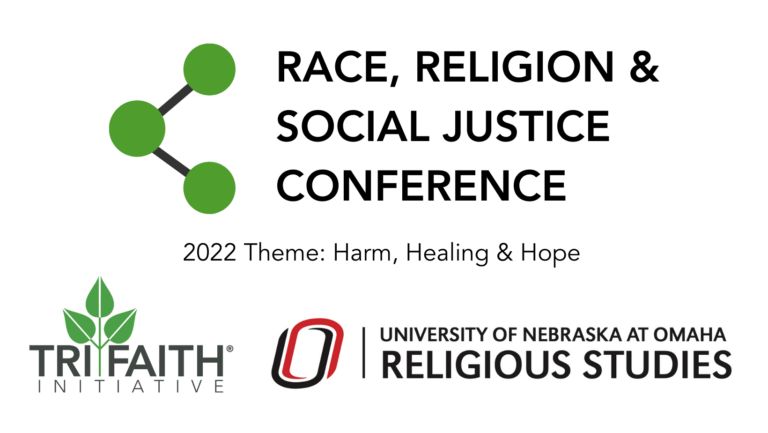 Thursday, June 9, 2022
Conference: 8:00 AM – 4:30 PM CT
Virtual Keynote: 6:30 PM – 8:30 PM CT
Tri-Faith Commons
(13130 Faith Plaza, Omaha, NE)
Scholarships are available for those who are in financial need. Please click HERE if you would like to apply for a scholarship.
Tri-Faith Initiative and the University of Nebraska at Omaha's Department of Religious Studies are pleased to announce the first annual "Race, Religion, and Social Justice" (RRSJ) conference, which will be held on Thursday, June 9, 2022 on the Tri-Faith Commons in Omaha, NE. This year's theme is Harm, Healing, and Hope. 
The RRSJ conference objective is to advance interdisciplinary knowledge focused on the intersections of race, religion, and social justice by bringing a diverse group of interdisciplinary scholars; diversity, equity, access, and inclusion (DEAI) practitioners; community and civic leaders; and corporate executives together to spark cross-sector collaboration in the Midwest. 
A cornerstone component of the conference will be to connect various professions, fields, industries, and specializations to promote racial and religious equity, justice, and inclusion in society. 
Areas of focus include belief, behavior, and belonging; religious pluralism; intersectional identities; postcolonial formations of power and whiteness; race, truth, and reconciliation; identity formation; collaboration and conflict; and bridging differences.
Pulling together sources of original and collaborative research, this conference will build toward a more harmonious, equitable, and just future.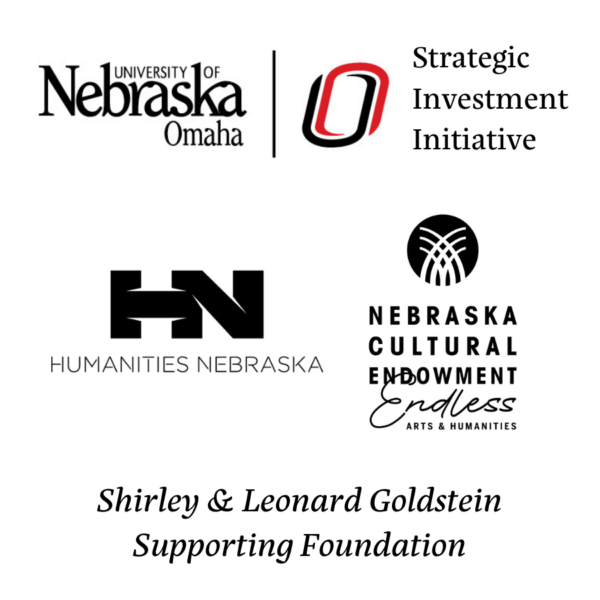 Funding was provided by Humanities Nebraska, the Nebraska Cultural Endowment, Shirley & Leonard Goldstein Supporting Foundation, and UNO Strategic Investment Initiative.