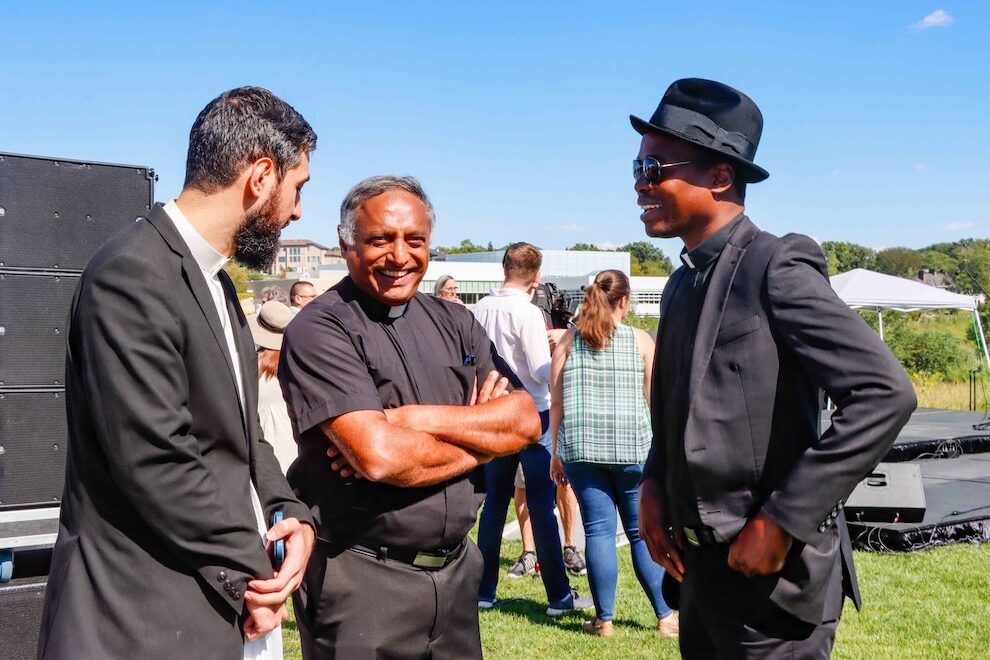 Contemporary seminary education does not include opportunities for learning of grassroots interfaith activities and understanding. This project presents a unique opportunity to build and reinforce the importance of multi-faith conversations and collaborations. 
By preparing religious leaders to model courageous conversations and teach multi-faith collaboration, the Tri-Faith Emerging Clergy Seminar improves attitudes on religious diversity — and prepares faith leaders to create change.
Using a cohort model, this seminar builds relationships and shares learning through virtual and in-person gatherings. We are creating opportunities for future clergy to:
Participate in creative and high-impact faith formation for themselves and the communities they serve.

Have meaningful exchanges with and exposure to the religious "other."

Gain credible, objective information about religion.

Witness a powerful narrative and model for interreligious cooperation.
Curriculum focuses on:
Deeper dives into religious experiences and what it means to be a good guest/neighbor with others. 

Conversations about the roles of a community leader. 
Gaining theological insights that make interfaith work a necessity — from the perspectives of Judaism, Christianity, and Islam. 

We present the Tri-Faith Emerging Clergy Seminar in partnership with Hebrew Union College-Jewish Institute of Religion (HUC-JIR), Chicago Theological Seminary, Bayan Institute, Temple Israel, Countryside Community Church, American Muslim Institute, and the Perlmeter Family Foundation and the El-Hibri Foundation.

The seminar will provide an immersive experience for Jewish, Christian, and Muslim clergy, to skill build and inspire these spiritual leaders to  foster interfaith learning and understanding in their congregations and communities.
This seminar embodies Tri-Faith's mission of building interfaith relationships and understanding by empowering emerging religious leaders.