Gathering Together While Apart with Priya Parker (Online)
Thank you to all who joined us. 
Stay tuned for virtual meetups go follow up!
NOTE: There were some technical difficulties at the beginning but worth the wait..thank you for your patience. 
ABOUT THE EVENT
Featuring acclaimed author and facilitator Priya Parker, "Gathering Together While Apart" will discuss our sudden shift away from in-person gatherings, exploring how we can create intimate, meaningful opportunities for connection during this unpredictable time.
During this hour-long conversation, Priya will share creative, real-life examples of people convening while #TogetherApart. She will invite participants to think through how to be intentional, effective gatherers who create magic between people during a time of social distance.
Whether planning online worship services, a virtual family Seder, or an upcoming staff retreat, learning the Art of "Gathering Together While Apart" is one of many ways we can work together to prevent a loneliness boom during the coming months.
"Gathering Together While Apart" is possible thanks to the generous support of our Corporate Sponsors for "Imagine… Gathering to Celebrate Difference," Tri-Faith's in-person fundraiser originally scheduled for Monday, March 16. Thank you to the following businesses for your support in making this conversation with Priya Parker accessible to all:
Visionary Sponsor


Ambassador Sponsors


Steward Sponsors
Kiewit Building Group
Security National Bank

Patron Sponsors
All Makes Office Equipment
Commercial Flooring
Flood Communications
Fraser Stryker
Lamp Rynearson
Olsson
Performance Engineering
Terracon
The Sherwood Foundation
Westside Community Schools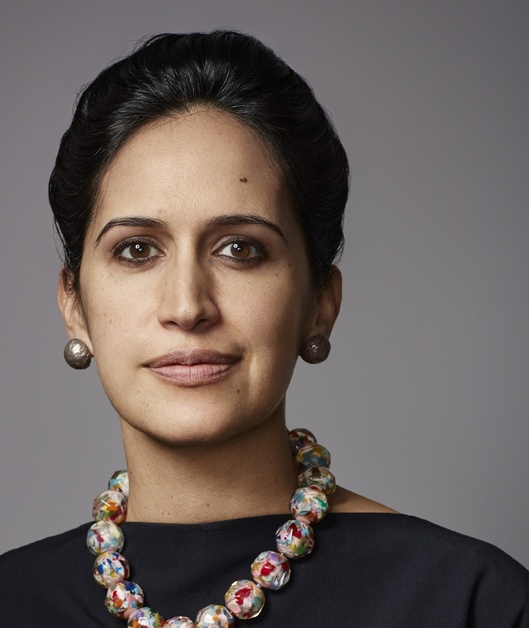 About Priya Parker
Priya Parker is a facilitator, strategic advisor, and the acclaimed author of The Art of Gathering: How We Meet and Why It Matters. Trained in the field of conflict resolution, Parker has worked on race relations on American college campuses and on peace processes in the Arab world, southern Africa, and India. She is a founding member of the Sustained Dialogue Campus Network, a member of the World Economic Forum Global Agenda Council on Values Council and the New Models of Leadership Council, and a senior expert at Mobius Executive Leadership. Her TED talk on transformative gatherings has been viewed more than 1.5 million times. Parker studied organizational design at MIT, public policy at the Harvard Kennedy School, and political and social thought at the University of Virginia. Parker's work has been featured in numerous outlets including the New York Times, the Wall Street Journal, NPR, TED.com, Forbes.com, Real Simple Magazine, Oprah.com, Bloomberg, Glamour, Today Show and Morning Joe. The Art of Gathering was named one of the best business books of the year by Amazon, Esquire, NPR, The Next Big Idea Club and 1-800-CEO-READS. She lives in Brooklyn, New York, with her husband, Anand Giridharadas, and their two children.